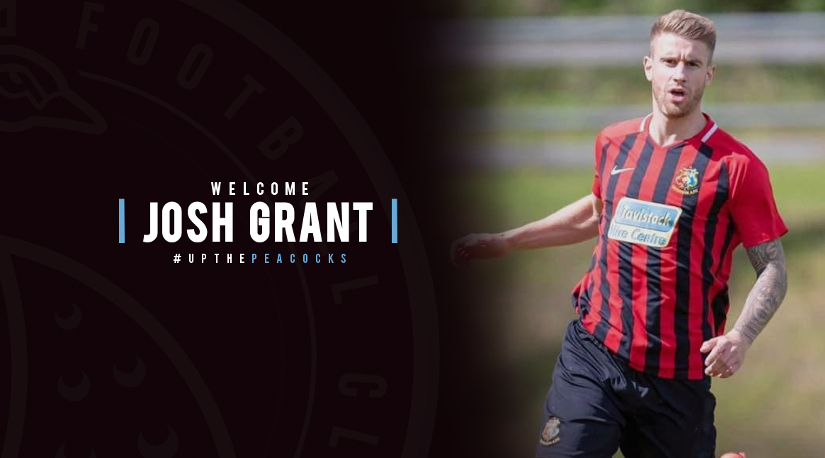 Taunton Town Football Club is delighted to announce the arrival of Josh Grant from Tavistock AFC to become Rob Dray's second summer signing.
The prolific striker is a former product of Plymouth Argyle's youth system. He racked up 32 league goals last term to lead the Lambs to the 2018/19 South West Peninsula League title sealing their promotion to the Western League.
Grant said, "I'm absolutely thrilled to sign for Taunton. Having known a few of the lads there you naturally follow the teams progress and it was a shame to see the team miss out on going up last season, but I'm looking forward to coming in to try and contribute to the squads success next season and hopefully push on for promotion."
On securing another new addition Rob Dray remarked, "Josh is somebody we have monitored over the last season. He can play in more than one position, gets across the ground quick and importantly he wants to be with us for the right reasons. To top it off, he was the golden boot winner in the Peninsula League last year."
As the squad starts to take shape for the 2019/20 season, Keith Emmerson has departed the Viridor Stadium. The no-nonsense defender joined the club in January 2018 and played an instrumental part in the club's success during that time. We would like to thank Keith for dedication and we wish him well in his next adventure.