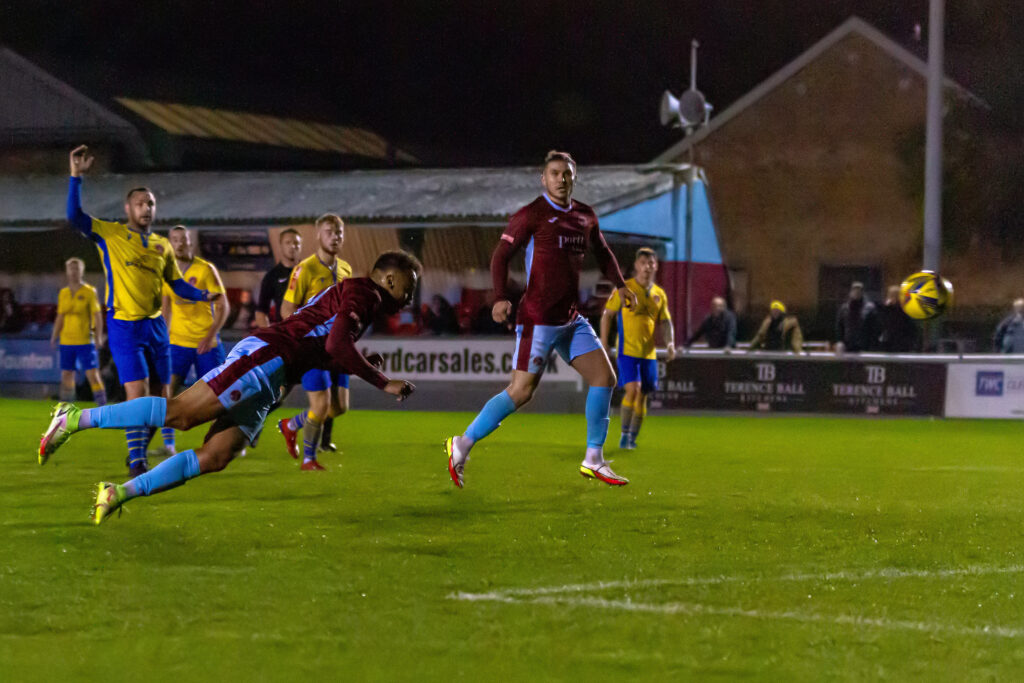 The Peacocks eased through to the 2nd Round of the Southern League Challenge Cup after comfortably beating Barnstaple Town 6-0 at the Cygnet Health Care Stadium this evening (12th October)
Town controlled the game from start to finish, taking the lead as early as the 4th minute when Ross Staley drilled home a fine strike past Barum keeper Dominic Larter. Gethyn Hill headed in Dan Sullivan's corner to double the margin on 21 minutes before Hill added his second and the Peacocks' third of the night after 33 minutes, diving in to guide a header into the corner from Jay Foulston's cross. Zac Smith then played in Sullivan to clip home number four over Larter on 41 minutes to give Town a commanding lead at the break. Jared Lewington made it 5-0 eight minutes into the second half, prodding in at the far post following a Jack Goodall cross and Sullivan was then unlucky to see his effort hit the crossbar before the scoring was completed on 74 minutes when Barnstaple full back Will Ellis headed Staley's corner into his own net.
Full match review can be found in the Results section HERE.