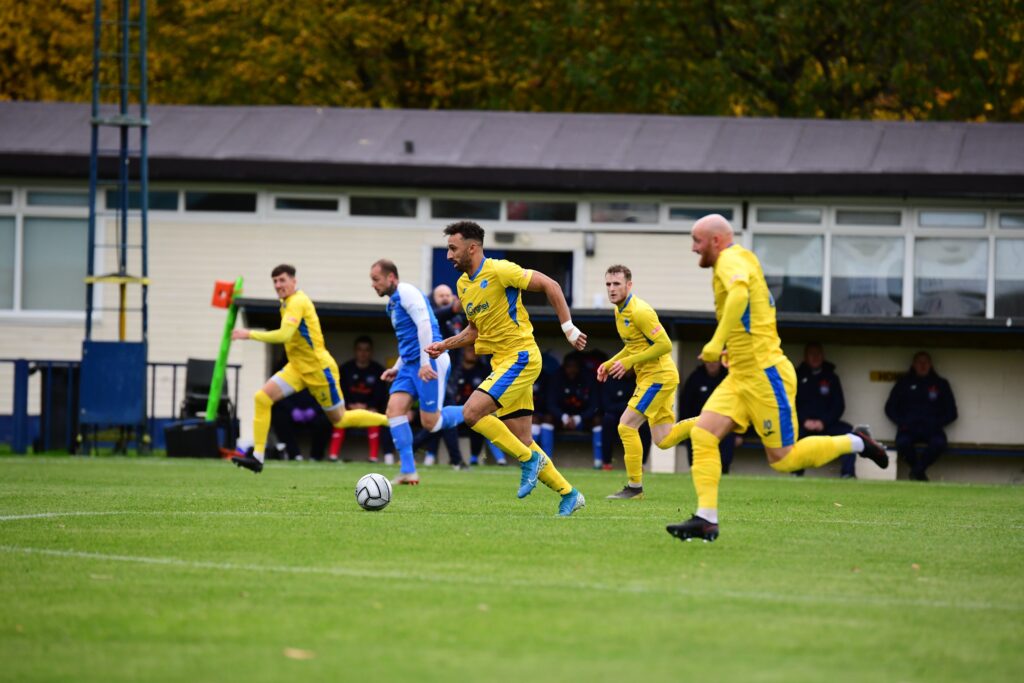 The Peacocks' interest in the Emirates FA Cup is over for another season as they crashed out 5-0 at Tonbridge Angels this afternoon (24th October)
Neither side managed to get on top in wet and windy conditions until the hosts took the lead on 28 minutes when Ben Greenhalgh fired across Lloyd Irish into the corner from the left side of the box. Dan Sullivan was denied an equaliser by keeper Jon Henly before the Angels doubled their lead three minutes before the break through Alex Akrofi who converted from close range after Sonny Miles had headed a free kick back into the area.
Town's task became even harder two minutes into the second half when Jake Wannell was sent off after receiving a second yellow card and just four minutes later the outcome was all but settled when Greenhalgh curled home a fine free kick for Tonbridge's third. The Peacocks were unable to muster up a response as the home side added two more goals in the final quarter. Javaun Splatt finished off a cross from D'Sean Theobalds after 75 minutes and Greenhalgh crossed for Joe Turner to head in at the far post for the final goal in the last minute, giving Tonbridge their first appearance in the 1st Round Proper since 1972 and handing the Peacocks their biggest margin of defeat since March 2012.
Full post-match coverage can be seen in our Results section HERE