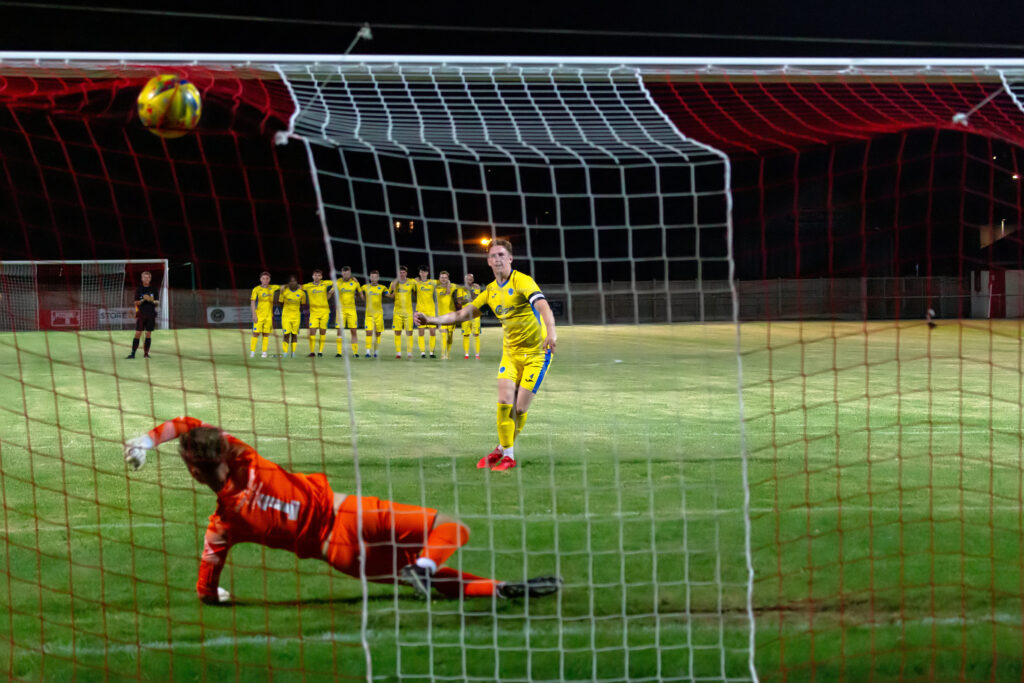 The Peacocks won a penalty shoot-out to win their Southern League Challenge Cup tie at Bideford this evening (7th September)
The Preliminary Round game finished 1-1 after 90 minutes, with Town leading 1-0 at the break courtesy of Ben Adelsbury who fired home on 41 minutes following a Zac Smith corner which was headed down by Jared Lewington. A much changed Peacocks side from the weekend conceded the equaliser on 72 minutes when Mattie Buchan moved in from the left to curl a great shot over debutant keeper Will Buse. Town went on to triumph 4-2 in the shoot-out with Buse scoring the winning spot kick.
Full match review can be found in the Results section HERE .