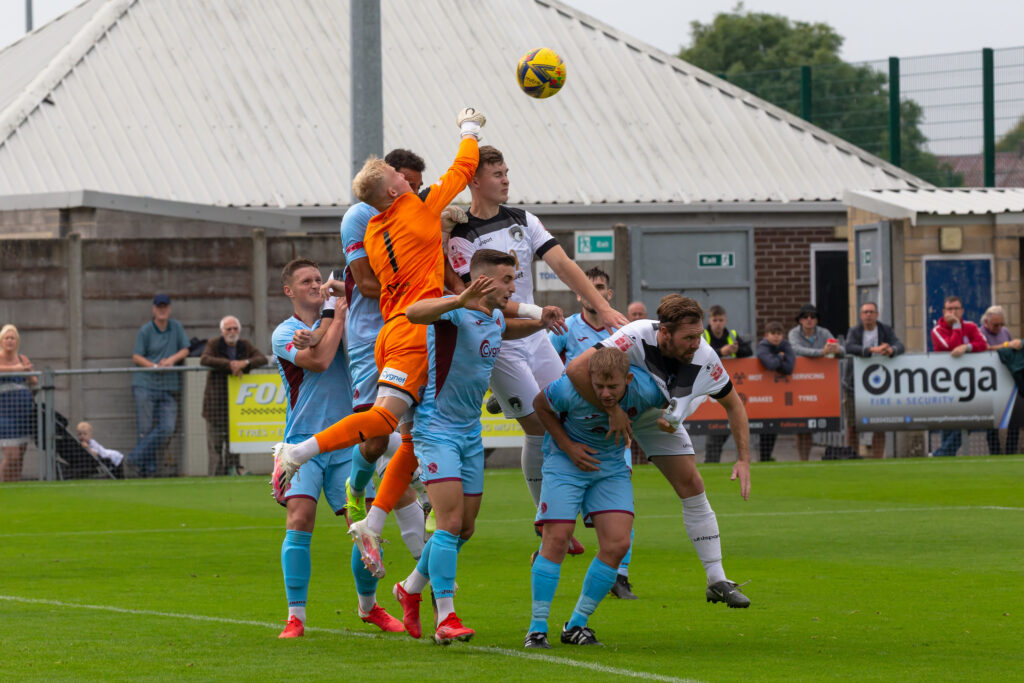 The Peacocks' involvement in the Emirates FA Cup is over for this season after they crashed to a 5-1 defeat at Weston-super-Mare this afternoon (18th September).
A poor display from Town saw them behind after just 12 minutes when Scott Laird volleyed home after Dayle Grubb's corner wasn't cleared and Laird headed in a corner at the near post to double the lead seven minutes later. Jordan Bastin's corner was then netted by Lloyd Humphries on 29 minutes, Town's protestations that the ball hadn't fully crossed the line being ignored, leaving the visitors with a mountain to climb at the break. Grubb made it 4-0 three minutes into the second half, firing in from Jay Murray's pass, before the Peacocks pulled one back after 62 minutes through Gethyn Hill who scored a penalty after Dan Sullivan had been brought down. That was as good as it got for Town who conceded a fifth two minutes from time when Humphries curled home his second of the afternoon from Grubb's pass.
Full match review can be found in the Results section HERE.