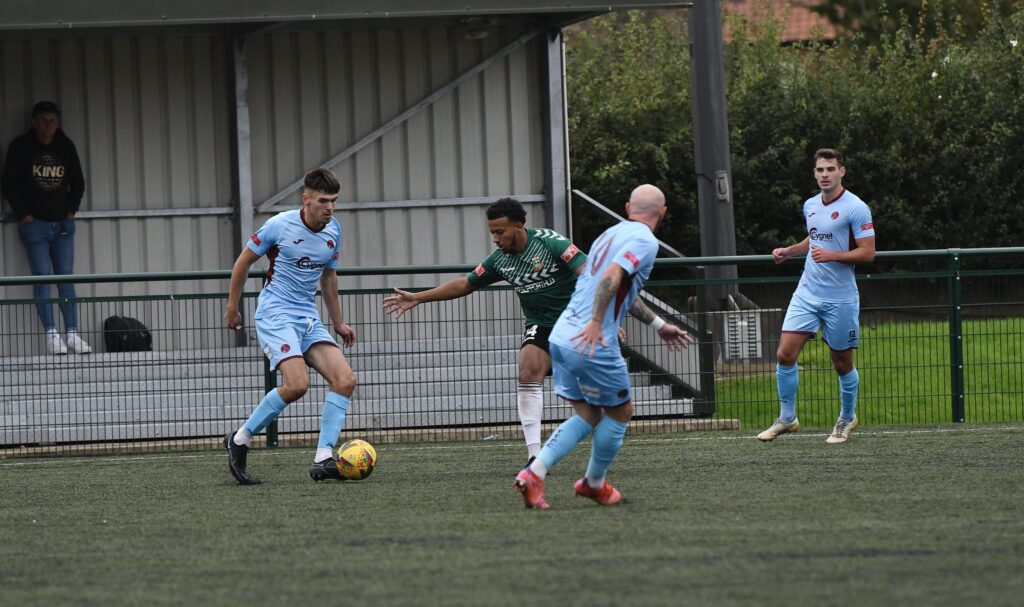 Two first half goals condemned the Peacocks to a 2-0 Southern League defeat at Hendon this afternoon.
A disappointing display by Town in the opening 45 minutes saw Wilson Carvalho open the scoring on 31 minutes when he slotted home after Shaun Lucien's shot had been cleared off the line. A mix-up at the back allowed the hosts to make it 2-0 on the stroke of half time, Liam Brooks finding the empty net after Nick Grimes' header fell short of Will Buse. The Peacocks showed more going forward after the break and were unlucky not to reduce the deficit on 50 minutes when Dan Sullivan's strike was tipped onto the bar by Hendon keeper Fred Burbidge. However despite plenty of possession Town couldn't break through to suffer their first League defeat in seven games.
Full match review can be found in the Results section HERE.