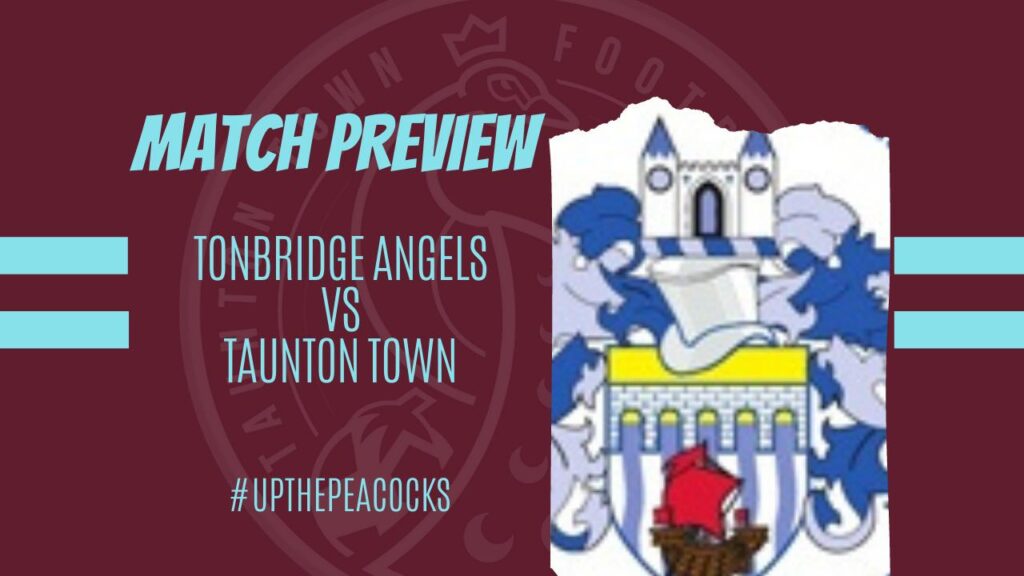 The Peacocks play their biggest game of the season to date when they travel to take on Tonbridge Angels tomorrow (24th October) in the 4th Round Qualifying of the Emirates FA Cup, kick-off 3.00pm.
Town have been on top form in the competition since entering it at the 1st Round Qualifying stage a month ago when they dismissed Wantage Town 5-0 at the Cygnet Health Care Stadium. They then went on to knock out Southern League rivals in successive rounds, two fine performances seeing them win 5-3 at Tiverton Town before beating Truro City 4-2 in the last round. Although the Peacocks will enter tomorrow's tie as underdogs, they will not be lacking in confidence going into the game and with a point to prove after losing their unbeaten record last weekend following an under-par league display against Metropolitan Police.
Tomorrow represents their hardest test so far, the Angels playing one level higher in the National League South. Due to the later start date of this league, the Angels have played only three matches which began promisingly with a 2-0 victory at Billericay Town. However this was followed by a home defeat to Hungerford Town and then most recently a 4-0 setback at Oxford City last weekend, leaving them occupying 13th spot in the table. They entered the FA Cup at the 2nd Round Qualifying stage with a 1-0 win at Farnborough and followed that with a 2-1 success at Chichester City. The Kent side will also therefore be eyeing up the chance of taking on a Football League side in the 1st Round Proper and claiming the £9375 prize money for the winner of tomorrow's game, with the loser also netting £3125. The two teams have met on four previous occasions in the Southern League back in the late 1970's when tomorrow's opponents were purely known as Tonbridge, the Angels suffix not being added until 1994. They have won three of the four meetings with the other game ending in a draw, providing the Peacocks with an extra incentive to register their first win against the Angels tomorrow.
This will be the third time in five seasons that the Peacocks have reached this stage of the competition with both previous occasions being against National League South sides and also going to a replay, which won't be necessary tomorrow with the tie being settled on penalties should the scores remain level after 90 minutes. In 2016 Town reached the 1st Round Proper for the second time in their history after a memorable 1-0 replay win at Hemel Hempstead Town while two years later the scoreline was reversed, the Peacocks going down to a single goal home defeat to Billericay Town following a 2-2 draw in Essex.
Head of Football Rob Dray has a fully fit squad travelling to Kent for an overnight stay this evening with the exception of Jake Mawford who has left the club in search of more game time. Dray remarked:" Tomorrow is an enormous task for us. As underdogs we are going to have a massive go against a National League South side, but we are confident, have no injury worries and it's a cup game where anything could happen. We've been second favourites for the last two rounds so who knows tomorrow. We will undoubtedly need to raise our performance from last Saturday to give ourselves a chance, but this side have proved in previous games that they have ability and passion and there is more to come from them."
Supporters are reminded that because of Tonbridge Angels' status as a Step 2 club, the match is being played behind closed doors, so fans are unable to attend. However Tonbridge are live streaming the tie with tickets priced £7.50 available to purchase HERE