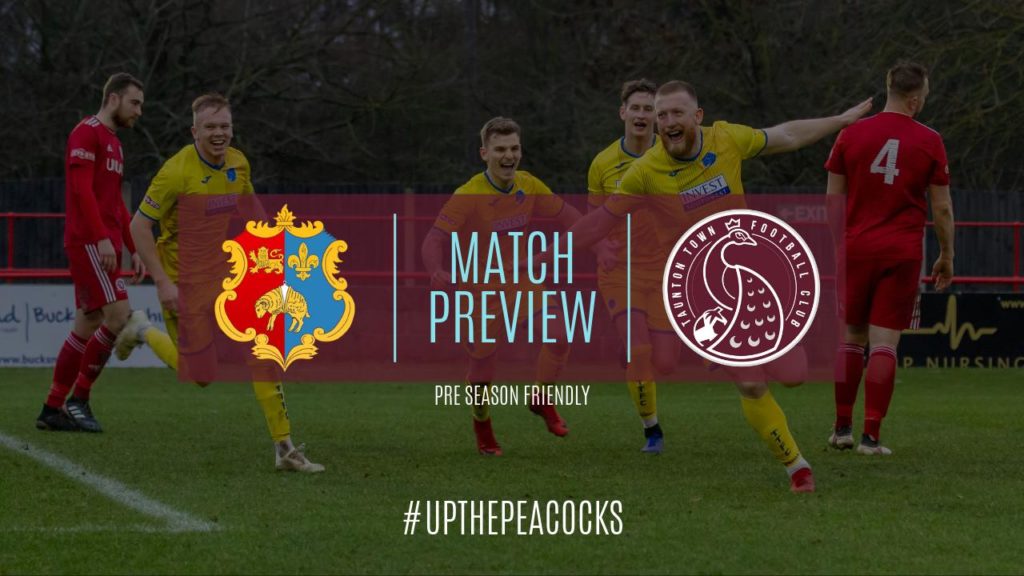 The Peacocks commence their pre-season campaign with a trip to Tavistock tomorrow evening (9th July), kick-off 7.45pm. After narrowly failing to clinch the title last season, Town will be gearing themselves up for another tilt at promotion this time round and face a challenging schedule of friendlies to prepare themselves for their second year at Southern Premier South level.
Town will need no introduction to the Lambs, having met three times during the past two seasons. Twelve months ago the Peacocks won 3-0 in another friendly but the Devon side came out on top two years ago after winning an FA Cup replay. Those two cup games led to Dan Sullivan making the move to Somerset and with the Lambs' top scorer from last term Josh Grant also having put pen to paper for Town over the summer, the friendly will have added interest. After winning the 2018-19 South West Peninsula League title, the Lambs will be making their debut in the Western League Premier this season and have already recorded a notable pre-season win when beating Tiverton 3-1 last Friday evening.
Head of Football Rob Dray has a full squad to select from with the exception of summer returnees Jamie Price and Jamie Short who are on holiday, with Grant and fellow new signing Naby Diallo both set to feature heavily. Dray who is entering his second campaign at the helm is upbeat about the challenges ahead, commenting:" So after last year's heroics we go again. Pre-season has been intense but the levels at this early stage are excellent. Importantly there are lots of smiles as the right environment is crucial for us as we will again operate with a smaller squad with most players being able to function in more than one position and who want to be here. Shirt fillers and 23 man squads are not for me as a tight changing room is vital to what we want to do again this season."
"Technically-wise I think the new players have given us another lift and have fitted in well. It's no secret that we turned down some established players for various reasons this summer, but we have had some very good trialists in training who will feature during the next two weeks. It will be a good test at Tavistock who I'm sure will be a big force in the Western League this year as they proved last Friday."
On The Road – Tavistock
Ground: Langsford Park, Crowndale Road, Tavistock, Devon PL19 8JR
Directions: Enter town from south on A386. Take left-hand turn for Tavistock College and Sports Centre, go past the College and the ground entrance is a further 100 metres on your left hand side.
Admission: Adults £6, Concessions £4, Under 12's Free