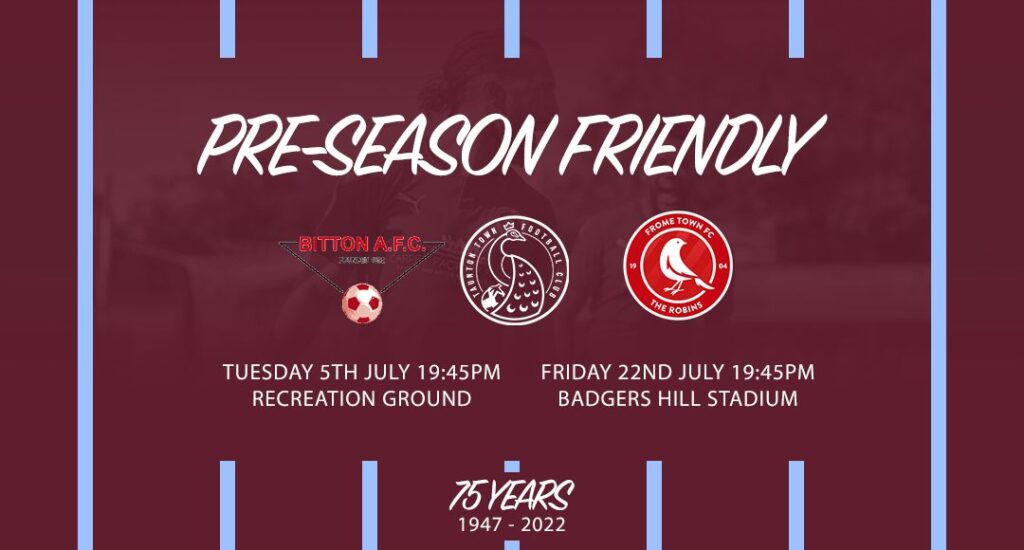 The Peacocks have had two more away friendlies added to their pre-season schedule.
They will open their warm-up matches with a trip to Western League Premier Division side Bitton on Tuesday 5th July, ko 7.45pm before visiting Frome Town from the Southern League Division One South on Friday 22nd July, ko 7.45pm.
Several more friendlies will be announced shortly.