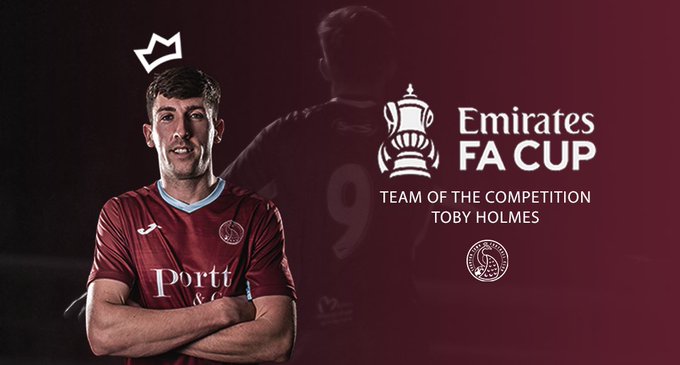 Our very own Toby Holmes has topped a poll on the Emirates FA Cup Twitter feed to name a Team of the Competition for 2020-21!
Toby, who netted six goals in last season's competition, was up against Kelechi Iheanacho of Leicester City, Tom Nichols of Crawley Town and Niall Cummins of Marine for a striker spot in the representative team and thanks to the mobilisation of Peacocks fans around the world Toby finished first with a fantastic 46.7% of the vote.
Congratulations Toby!