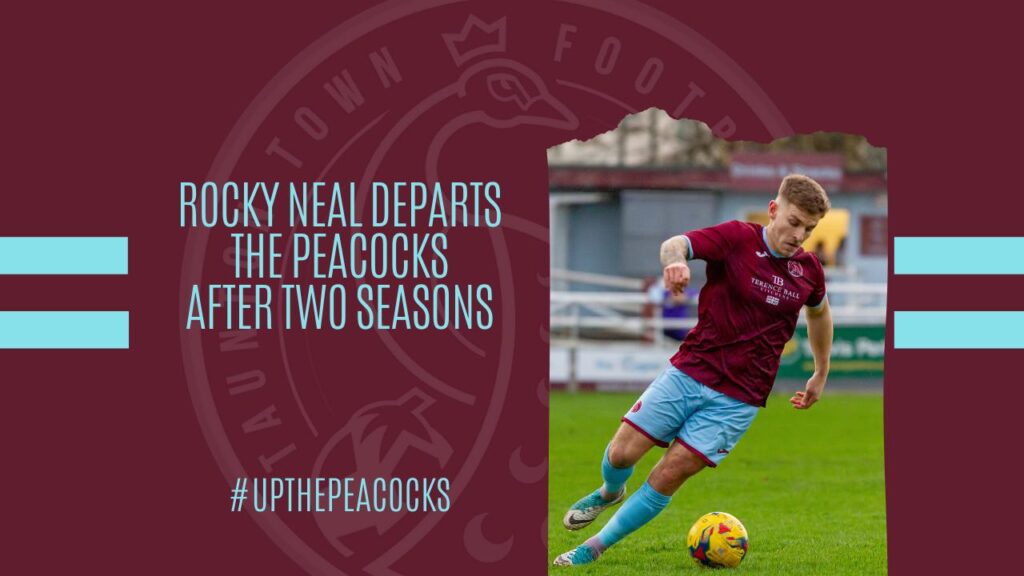 The club can regretfully confirm that striker Andrew 'Rocky' Neal has decided to leave the club.
Neal arrived at the Cygnet Health Care Stadium two years ago after leaving Truro City and has enjoyed a highly successful spell with the Peacocks, netting 59 goals from just 80 appearances. However he has now departed to rejoin the Cornish club alongside former teammates Shane White and Ryan Brett.
Club Chairman Kevin Sturmey remarked:" It has been a very difficult week but then this is what I have got used to in non-league football as it's never dull!! But it still pales into insignificance what many families have gone through and are still going through while we are still in a pandemic where the whole world has been affected by this terrible virus. "
"Quite simply we made a fantastic offer to Rocky for two years and thought he was happy to stay until the last week when the demographic has changed. The offer he has received at Step 3 is incredible and I have always said, I never blame any sports person for earning as much as they can and naturally players will always look at the "here and now" as their careers are very short. We did all we could and Rob has been working so hard to add new players to the squad which will always evolve every season, but we were hopeful Rocky would stay as we made him the best offer I think a recent Taunton player has received."
"It is always disappointing to lose any player, but rest assured we have some fantastic signings lined up as planning for next season has not stopped and football never seems to stand still even in a pandemic! Stay, safe and keep the faith as we will have some great signings to announce over the next few days."
The club thank Rocky for his services during the past two years and wish him good luck in the future.