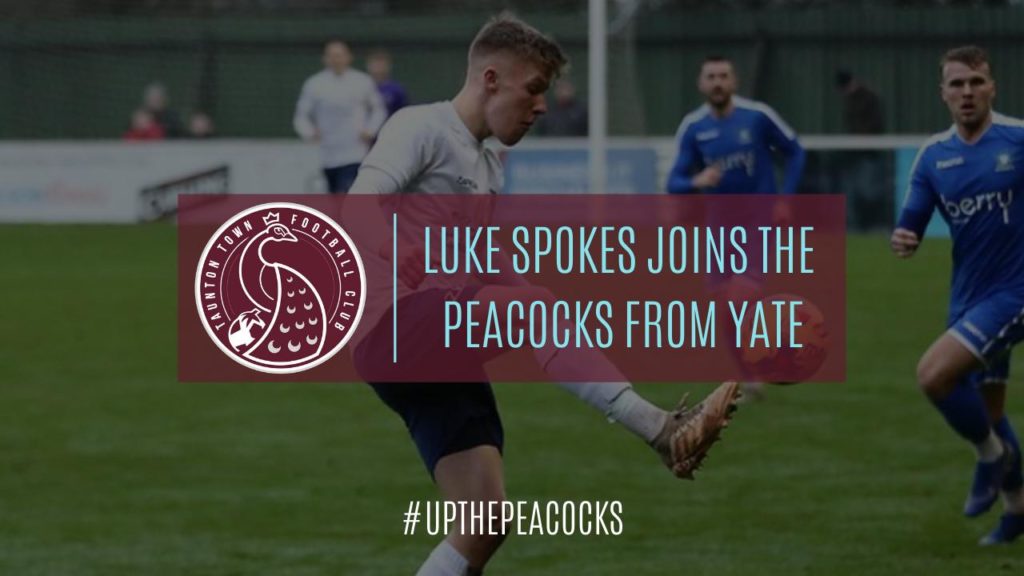 As announced earlier today, we are delighted to welcome Luke Spokes to the club following his signing from Yate Town. The 19 year old attacking midfielder will further strengthen the squad, having proved a thorn in Town's side this season after scoring twice for Yate in their 4-1 win at Taunton earlier in the season and again posing a threat in last week's defeat at Lodge Road when he hit the bar with a free kick. Spokes is a graduate of South Gloucestershire College and played for Mangotsfield United last season before joining Yate over the summer where he has made a big impression.
Commenting on his arrival at the Cygnet Health Care Stadium, Luke said:" I'm excited to sign for Taunton Town, a massive club with great success and history. Thanks to everyone at Yate Town for my time there as it was a great learning experience, but I can't wait to get started on Saturday against Chesham. Thanks to Rob for sorting everything for my transfer."
Head of Football Rob Dray added:" There are not many players over a season who are a consistent pain in our side, but Luke has been. After watching him against us when he scored, we had him watched again and he is no doubt a super young talent with a great future. We acted quickly after the Yate game last week as we felt with half a season to go, he will give us great energy and quality in the opposing half and at such a good age".