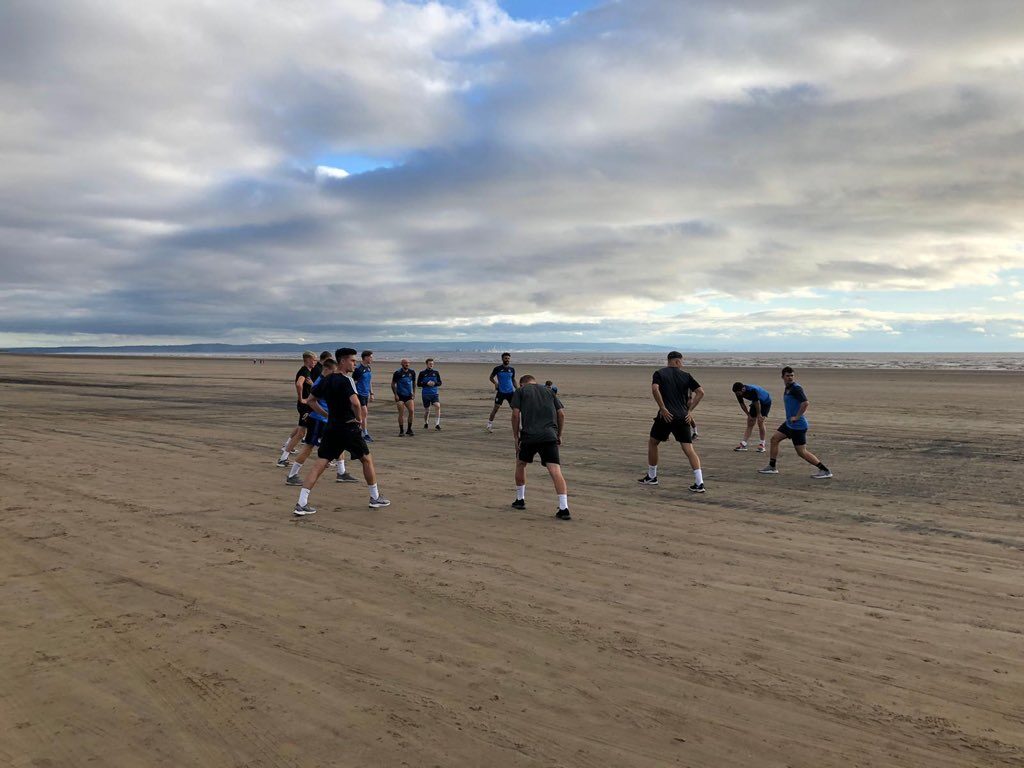 The Peacocks have been back in training for a couple of weeks now and tauntontown.com caught up with Head of Football Rob Dray to see how things were shaping up ahead of the pre-season friendlies which begin behind closed doors this week.
He told us:" Training has been enthusiastic and after being out for several months as a group they had obviously missed it. All sessions have been totally ball-related, with small-sided games, larger games and finishing and defending drills. We felt that we didn't want to run the lads as we might have traditionally but to retrain their bodies for football. As a rule the majority keep themselves fit throughout the close season and we purposely have more friendlies scheduled so we can increment game time and limit injuries."
After Town's 2019-20 season came to an abrupt halt in March, the months that have followed have seen some major changes in the Peacocks' squad with four regulars moving on and eight new faces joining. Dray continued:" The new lads have settled in really well and as players we can see that they all are what we wanted. As important, they are all great characters, all different but they totally buy in. This was another major thing we wanted in our recruiting, raise the bar for players and get great characters. The surprising thing for me so far have been the levels – cardio and technical have been better than I have ever seen at this stage which has made things even more enjoyable! On the face of it the first two weeks back in training bodes well."
Under normal circumstances, the Peacocks would have completed their pre-season schedule by now but due to the continuing impact of coronavirus they will only get the ball rolling in the coming week when they travel to Western League sides Clevedon Town for their opening warm-up tomorrow evening (ko 7.30pm) and Bitton on Friday evening. The boss added: "This week we have two games where we will endeavour to get everybody ninety minutes over the two fixtures. The whole squad is available, and we have had a number of triallists attending training and all have been impressive so they will also be involved. We are hoping to sign one this week."
Supporters are again reminded that all pre-season games will be played behind closed doors with strictly no admittance to spectators. However there will be match updates during tomorrow's game and full post-match coverage on our website and Peacocks TV.