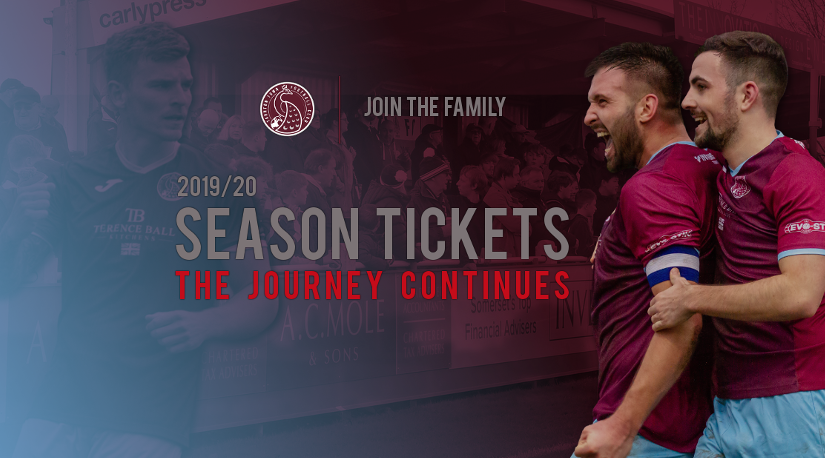 The Club can now advise our supporters of Season Ticket and Matchday admission prices for the upcoming 2019/20 league campaign.
Season Tickets will incur a small rise of £6 for each payable band and will be available for sale from the 3rd June. All Season Tickets cover First Team home league matches plus all home friendly matches. Full season tickets will be sold up to and including the first home league match of the season.
Band Definitions
Adult –  Ages 18 to 64 inclusive.
Concession –  State Pensioners or Student ID Cardholders or documentary proof of long-term welfare benefits.
Junior – Ages 14 to 17 inclusive.
Child – Age under 14 and accompanied by an Adult or Concession.
Supporters can also become Club Members which enables voting rights at the AGM – Payment of a £1 is required by a Company Limited by Guarantee. This is only available to the Adult and Concession bands.
Season Ticket Prices
Adults – £162
Concession – £126
Junior – £81
Matchday Admission
We are pleased to be able to freeze admission prices for the 2019/20 season and are as followed:
Adults – £10
Concession – £8
Junior – £5
Child – Free
Parking – £1
The Club will write to all current season ticket holders within the first two weeks of June, enclosing a renewal form and notice of the AGM.