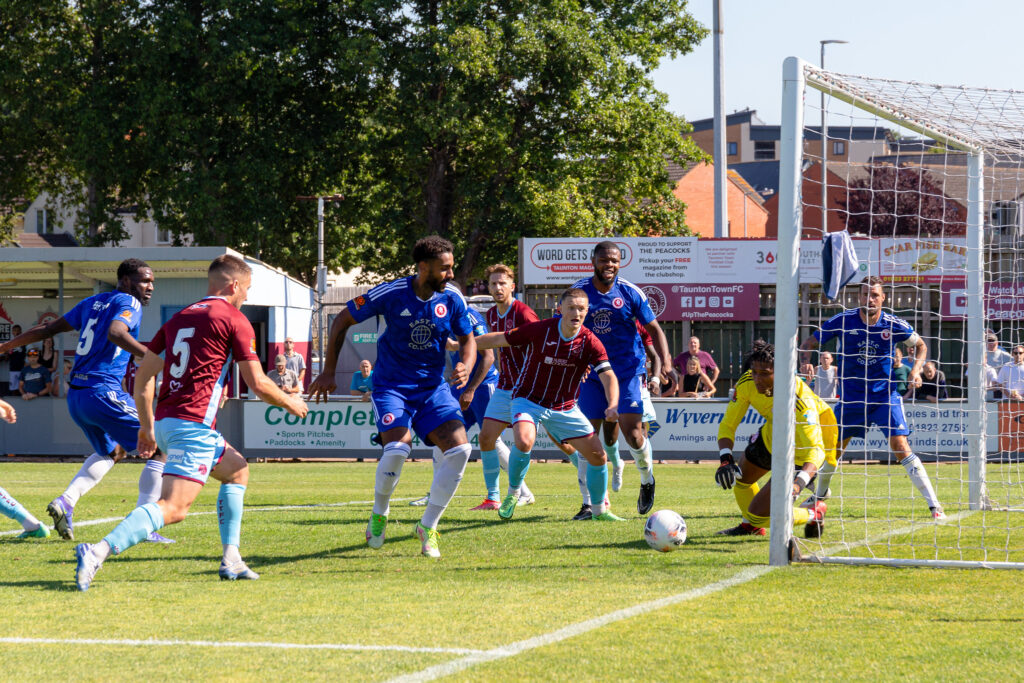 The Peacocks began life in the National League with a solid point following a 0-0 draw with Welling United at the Cygnet Health Care Stadium this afternoon. Based on the balance of play, a point apiece might be considered fair, but in a game of few chances the hosts had much the better of them and will regret not capitalising.
The best opportunity of the game arrived just before the break when Wings' keeper Myles Roberts denied Dave Sims-Burgess. The second half continued in the same vein with neither keeper overworked as it finished honours even.
Full match review can be found in the Results section HERE.