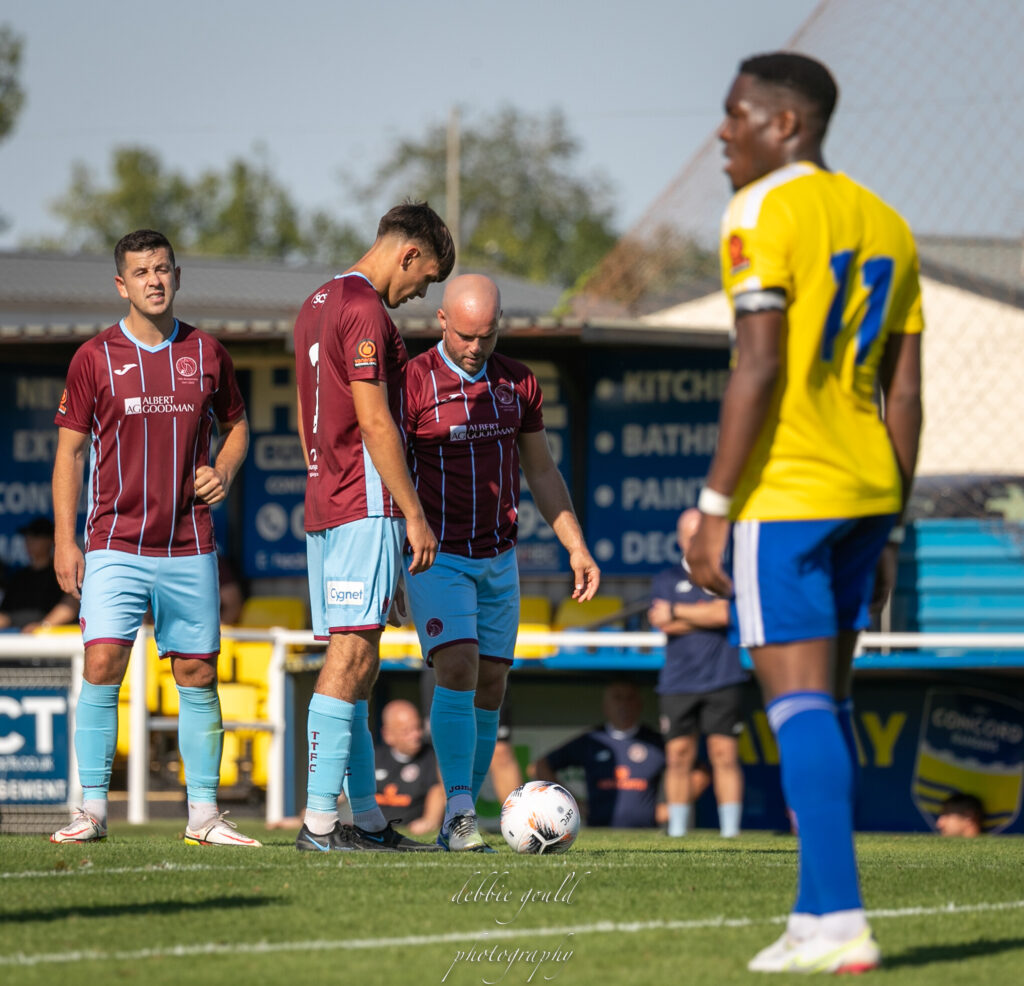 A first half penalty condemned the Peacocks to a 1-0 defeat at Concord Rangers in the National League South this afternoon.
A decent start from Town was not maintained, with the hosts taking the lead on 36 minutes when Jake Wannell was adjudged to have brought down Lewis Johnson, and Ben Williamson netted from the spot.
Concord had the clearer opportunities to increase their lead, with the Peacocks coming closest when Nick McCootie's close range prod was touched onto the bar by Rangers keeper Melvin Minter three minutes into the second half as the Peacocks still await their first goal of the season.
Full match review can be found in the Results section HERE