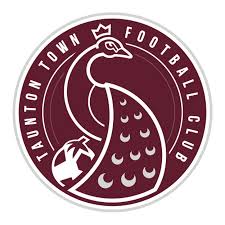 The Peacocks play their second pre-season friendly behind closed doors when they visit Western League side Bitton this evening, ko 7.30pm.
All of Town's next few friendlies will be on the road, with trips next week to Tavistock on Tuesday 18th August and Exeter City on Friday 21st August followed by further matches at Willand Rovers and Paulton Rovers.
At present the Cygnet Health Care Stadium is not ready to host any football with or without a crowd, meaning that no home friendlies can be confirmed until further notice. Originally Helston Athletic were due to visit next Friday but this had to be cancelled whilst Exeter City's offer to come was also turned down for the same date although subsequently it was agreed to switch the venue so Town will now travel to Devon next Friday.
Chairman Kevin Sturmey said:" I want to make it clear that the stadium is not Covid-19 secure or safe as yet and we are a number of weeks away for various reasons, mainly because of lots of building work and still work to do after the unwanted visitors including re-decorating the home changing room which was damaged. The insurance claim has not been settled as yet either, so this is also delaying matters.
"The Cygnet Health Care Stadium is not suitable for behind closed doors friendlies and while we hope to hold friendlies in September which we hope may include fans depending on guidance at the time, the options for August were zero. Unfortunately, our stadium has many areas where parts of the pitch can be seen and, in some cases, due to the ongoing building work totally visible. We are not going to spend money we haven't got on screens for friendlies and also we all have to remember we are still in a Global Pandemic and friendlies across counties are still a risk for the volunteers who will have to "manage our Stadium. It was nothing to do with football, it is all to do with safety and because we have three accessible areas in various parts of the stadium when empty of fans this could cause a risk to Public Health with social distancing still very much needed.
We have so much work still to do on the pitch and around the Stadium before we even work on making it Covid-19 safe. Exeter have kindly offered to reverse the fixture as we would love to have had a normal pre-season, but it is not going to happen in August as the safety of the club and public is more important to our community. Even if Manchester United had wanted to come we couldn't accommodate them whilst we remain in an easing of lockdown on our site."