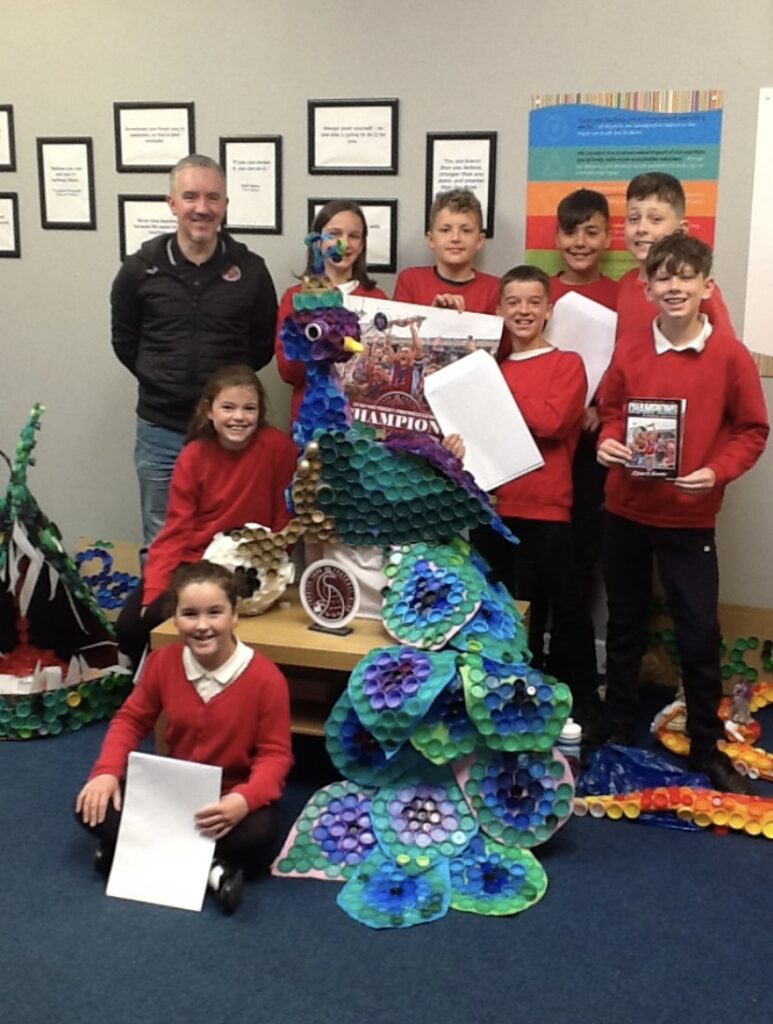 Retail Commercial Director Lee Derrick paid a special visit to Lyngford Park Primary School in Taunton today (27th May).
Children from the school are entering a competition to create a sculpture or mural using plastic bottle tops to raise awareness of plastic waste and to encourage recycling.
Their teacher Nicole said: "When I asked the children what they would like to create, some of your loyal supporters said they would love to make the Taunton Town peacock. Many of the children at our school are Taunton Town supporters and attend your games and have enjoyed your promotion success this year"
Lee commented "I was overwhelmed by what they have created. It's a special piece of artwork and so touching that they chose the TTFC peacock. It was great to meet everyone and see their passion for Taunton Town FC"
Well done to children from the year 5 and 6 classes:
Beech – Josh, Caius, and Missy
Whitebeam -Mia, Max, and George
Red Oak – Freddie and Harriet
The children received Junior Peacock Memberships, some match day tickets and champions' merchandise.
#thankyouforyoursupport #upthepeacocks