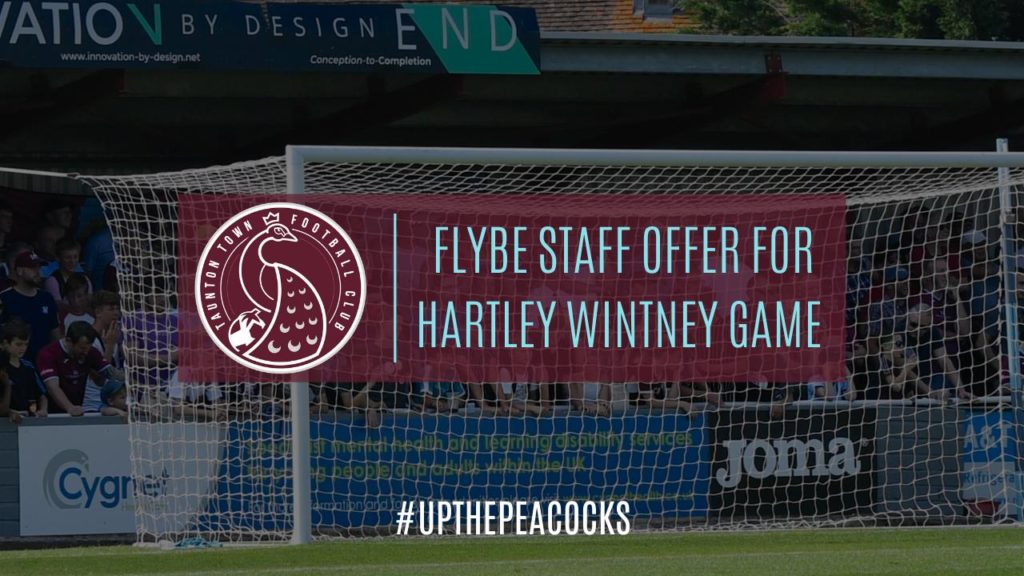 One story emanating from the unfortunate collapse of airline Flybe last week was the commercial decision of Exeter Chiefs Rugby Club to cancel tickets which had been won by Flybe staff to attend last Saturday's game against Bath. Flybe had been sponsors of the rugby club since 2010 but went into administration last Wednesday, leaving some of their former employees disappointed when they were unable to enter the ground to watch the West Country clash due to their tickets being declared invalid.
This is where our Club Welfare Officer Neil White steps in. Neil, who works as a dispatcher at Exeter Airport, came up with the initiative to offer former Flybe staff an afternoon out at the Cygnet Health Care Stadium. He takes up the story:
"Many of my colleagues and work associates know that I also run the Taunton Town Youth Programme. Having read about the treatment received from Exeter Chiefs towards former Flybe staff (seemingly more concerned with their loss of sponsorship than the lives of the people affected by the collapse) I asked Kevin Sturmey, Taunton Town Club Chairman, whether there is anything we can do.
We're only a small club, and whilst nowhere near as prestigious as an Exeter Chiefs game, we are happy to announce that if former Flybe staff would like to attend the Taunton Town v Hartley Wintney game at the end of the month there will be no entry fee charged on the gate.
I have had the privilege of working with some fantastic people over the last five years at Exeter Airport… pilots, cabin crew, engineers and former Airport staff who moved to Flybe as a career move. It's a small gesture, but we will be more than happy to welcome you up to Taunton.
I will be running the 'Flybe gate' and we will need advance notice so please let me know if you wish to attend. The offer is applicable to former Flybe staff members and immediate family. We are child friendly so hopefully we can give you an enjoyable day out!"
Any former Flybe staff who would like to attend our game v Hartley Wintney on Saturday 28th March (ko 3pm) or who have any questions about the offer should email flybe@tauntontown.com