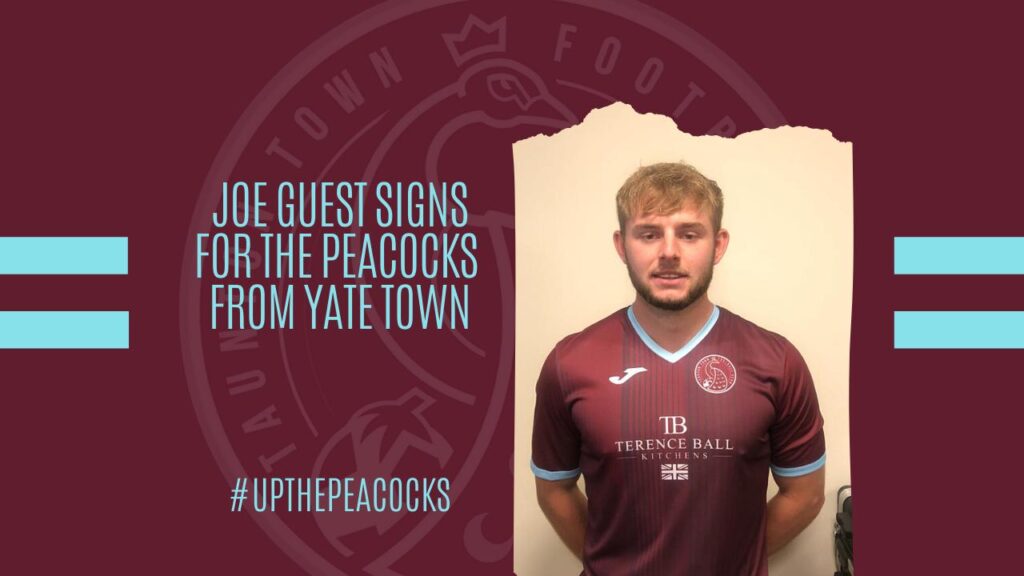 We are delighted to announce another addition to next season's squad with the capture of Joe Guest from Yate Town, the seventh new signing of the summer.
The 23 year old midfield man arrives at the Cygnet Health Care Stadium after making 28 league appearances for Yate last season. He is a product of the Bluebells' youth team and has also played for Chipping Sodbury Town and Paulton Rovers before returning to Yate for the 2018-19 campaign.
Guest commented:" I'm really looking forward to the season ahead at Taunton, having spoken to Rob and Meaks about the ambition for the club. I am looking forward to playing in front of the loyal fans and giving 100% for the team."
Head of Football Rob Dray said:" Joe is somebody who I've watched on probably six or seven occasions last season and plays that role just in front of the back four with a great maturity even though he is 23. He will be a great contrast to our attacking players and is another key player who will help with our goals against. Vocal and a great organizer, he's a bit of a throwback but delighted to have him".
Welcome to the club Joe!