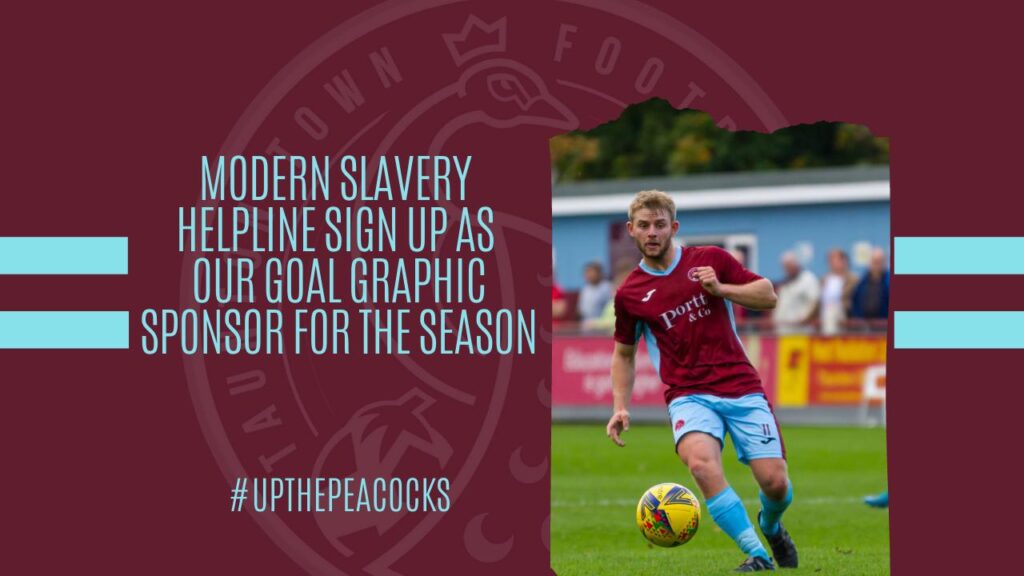 The club is pleased to announce that this season's goal GIF sponsor is the Modern Slavery and Exploitation Helpline, part of Bristol-based charity, Unseen UK. Today, Sunday 18th October, marks Anti-Slavery Day, as sadly slavery still exists, and the UK is not immune. In fact, the UK Government identified 10,627 potential victims of modern slavery in 2019.
The UK helpline provides a lifeline to victims of modern slavery, helping them to find freedom. The Helpline is open 24 hours a day, 365 days a year, with a specialist team who can help with any modern slavery concern. Since 2016, it has identified over 17,000 potential victims across the UK, people who may have never been able to get support without it.
Sponsorship of the goal GIFs was kindly donated to the local charity by our home shirt sponsor, Portt & Co.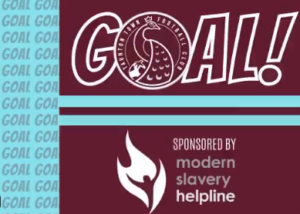 Speaking on the arrangement, Hannah Young, Head of Fundraising at Unseen UK, said; "Unseen is thrilled that Taunton Town Football Club is supporting the UK Modern Slavery and Exploitation Helpline. With so many people trapped in modern slavery across the UK right now, the service has never been so important. Since, Covid-19 hit, many of the places that people are exploited within have shut- nail bars, hand car washes, takeaways- and its vital that victims that have been moved on and are hidden in our communities have a place they can call for help. Through the Clubs' support, we can also ensure the public know who to call if they see something worrying; calls reporting modern slavery are crucial to ensuring slavery can be stopped and victims supported. Thanks to everyone again, and if you need support, advice or want to report something suspicious, please call 08000 121 700 anytime day or night."
The National Crime Agency estimates that there are over 100,000 victims in the UK today. That's 100,000 people who have often been ripped away from their families, trafficked, and used as a commodity to make money. On top of this, over 40% of victims identified are British children, often forced into 'county lines' drug running or sexual exploitation.
Peacocks' Chairman Kevin Sturmey added:" We are delighted to have the Modern Slavery Helpline as our goal GIF sponsor this season. Anything that raises awareness of this issue and what help is available thanks to the work carried out by Unseen UK can only be beneficial and hopefully the goal GIF is going to be displayed many more times this season on our Social Media! Many thanks also to Portt & Co who have made this very kind gesture."