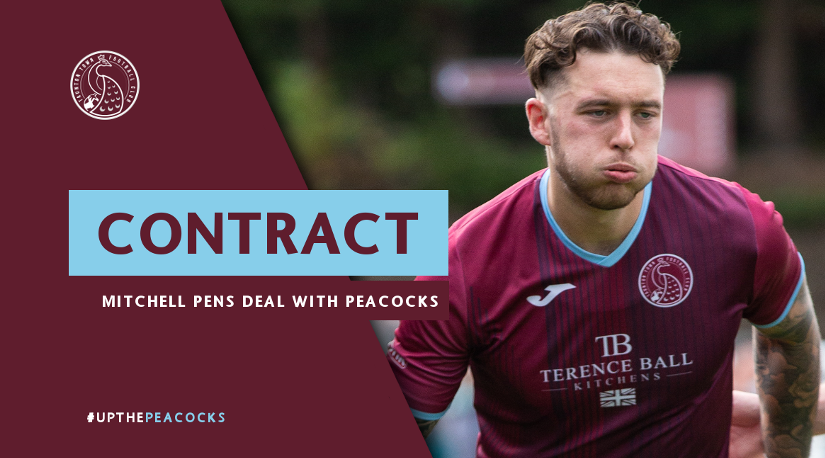 The club are delighted to announce that Pierce Mitchell has become the latest player to sign a contract at the Viridor Stadium. The 22 year old full back is in his third year at the club and has been an ever present member of the Peacocks squad since joining in the summer of 2016.
Interim manager Rob Dray commented: "It's great to get Pierce tied down to the end of the season and I personally think there's even more to come from him on a consistent level which I have no doubt he will bring to us. He is no doubt one of the best attacking full backs in the league and is very popular member in and around the changing room.
Again thanks to Kev and Alan for securing him and this continues to show our intent this season".
Pierce added: "I'm delighted to sign a new deal at the club. All the boys and fans have made my time here over the last 3 years unforgettable. I'm looking forward to the rest of the season and I think we are in a great position to challenge for promotion once again".