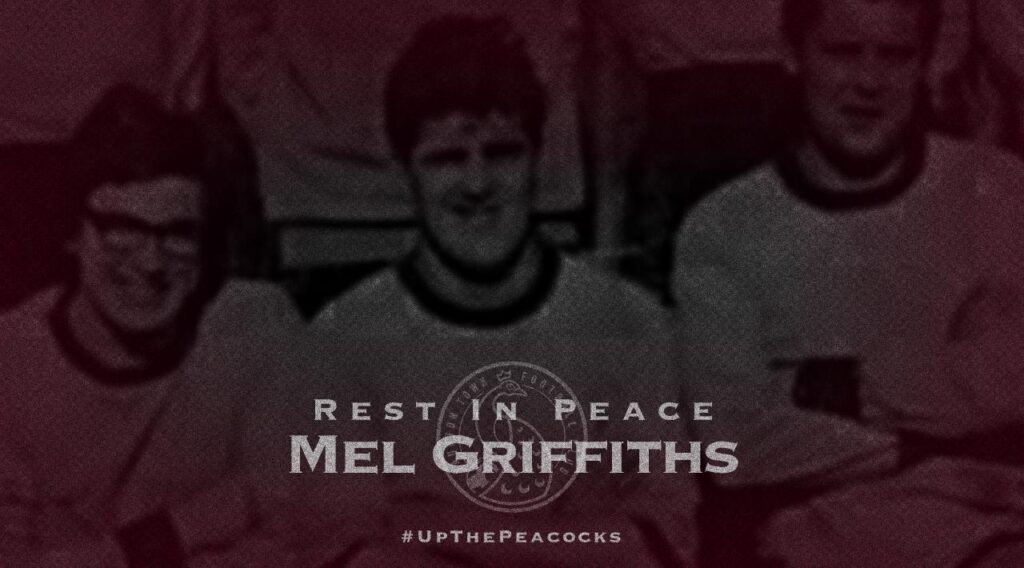 The club were saddened to hear of the recent passing of our former player and Director Mel Griffiths just before what would have been his 90th birthday.
Mel played for the club for several seasons in the mid-1950's and also played for Bridgwater Town at a time when the rivalry between the clubs was quite fierce. He proved somewhat of an all-rounder with the club at heart, going on to manage the Peacock's reserve team in the 1970s, being assisted by Keith Jenkins. Mel also became a Taunton Town FC Director around 1982 and worked behind the bar of the Peacock Club for a few years as one of our volunteers.
We send our condolences to all of Mel's family and friends.
Mel's family confirm that the funeral will be held on Wednesday 24th March at 10.30am. Due to the current restrictions on numbers permitted to attend in person, a video link will be provided for anyone who would like to attend remotely. If you wish to use the video link please email rob.wenham@tauntontown.com and instructions on how to access will be sent.