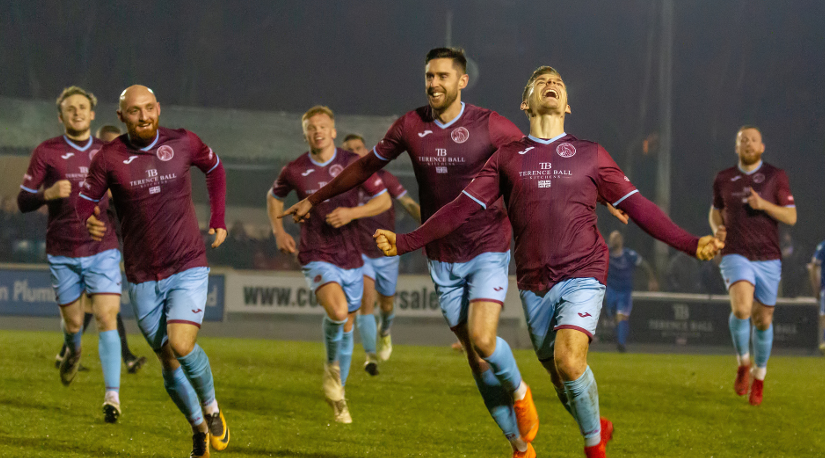 Swindon Supermarine struck with fives minutes remaining to earn a point at the Viridor Stadium (27 Feb).
In what was a close fought encounter neither side could find a way through in the opening half. The Peacocks started the second half the brightest and Neal wriggled his way round a packed penalty area to thump the ball home and open the scoring on 54 minutes.
As the clock ticked away Supermarine's Liddiard guided the ball past Irish in the 85th minute to stun the Viridor Stadium and earn a well deserved point for the visitors.
A disappointed Rob Dray said, "At the top end of every league it's small moments that can decide things and a deflected goal is one of them. Full credit to Swindon Supermarine they made things hard but we have made ourselves very hard to beat and I believe this will end up a good point at the end of the season."