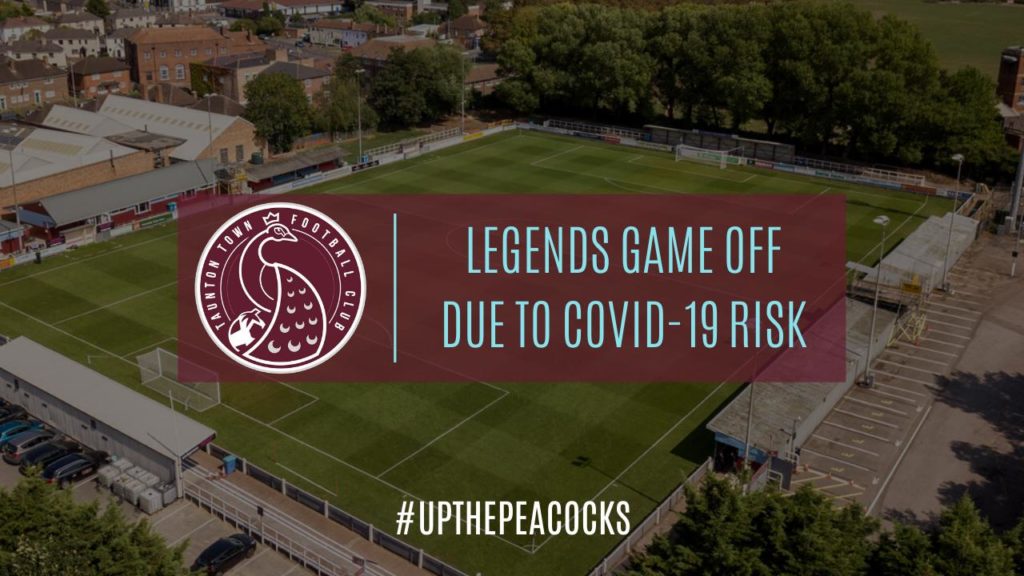 In light of the current Coronavirus outbreak, the decision has been made to postpone the Taunton Town Legends XI game against a Premier League Legends XI scheduled for Sunday 19th April. With the Southern League suspending their programme for at least a week and football on a national and international scale being widely impacted for the foreseeable future, the club considered this to be the only sensible option.
Club Chairman Kevin Sturmey commented:" After consultation with all relevant parties we have no alternative but to postpone the Legends match. With no clear indication at present as to when we may play football again, we must look at the wider picture. The health of our community and nation has to be top priority and we have to make a decision now rather than wait and hope for a positive outcome. We have spoken to Russell Beardsmore, the Premier League Legends Player/Manager, and we both agree we have no alternative at present. However, a new date for the match will be arranged for April 2021. The precise date will be confirmed later in the year after our fixtures for the 2020/21 season are announced and once we have confirmed with both Legends teams".
Tickets already purchased will still be valid for the 2021 match regardless of the prices applicable for next year's game. Therefore fans can hold onto their tickets in readiness for when the Premier League Legends come to town next April. A full refund can also be issued upon return of the original tickets. Details of how and when tickets can be returned will be advertised soon on our Social Media channels and website.