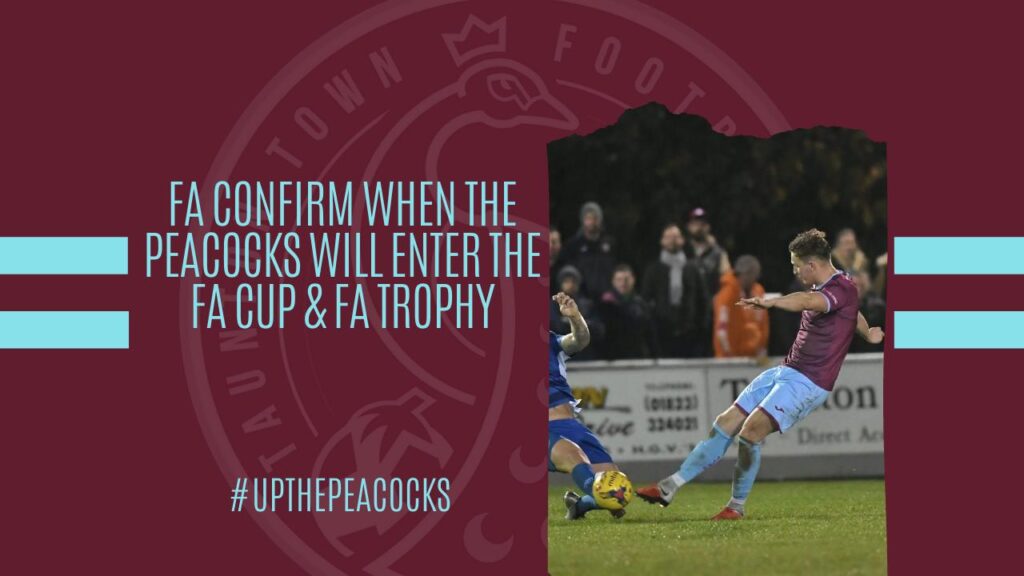 The Peacocks will enter the Emirates FA Cup at the 1st Round Qualifying stage for the new season which was confirmed by the FA today along with details of the Buildbase FA Trophy.
The 1st Round Qualifying has been planned in for Tuesday 22nd September with the winners netting £2,250, a 50% reduction from last season. This trend has continued for all qualifying rounds with the prize fund cut in half for 2020-21. For full details regarding the Emirates FA Cup please click HERE
Meanwhile Taunton interest in the Buildbase FA Trophy begins on Saturday 31st October at the 3rd Round Qualifying stage, with a prize pot of £2,450 awaiting the winners. Full details of the Buildbase FA Trophy can be seen HERE
The draws for the first two rounds of each competition (which will not involve the Peacocks) will be issued on Tuesday 18th August.