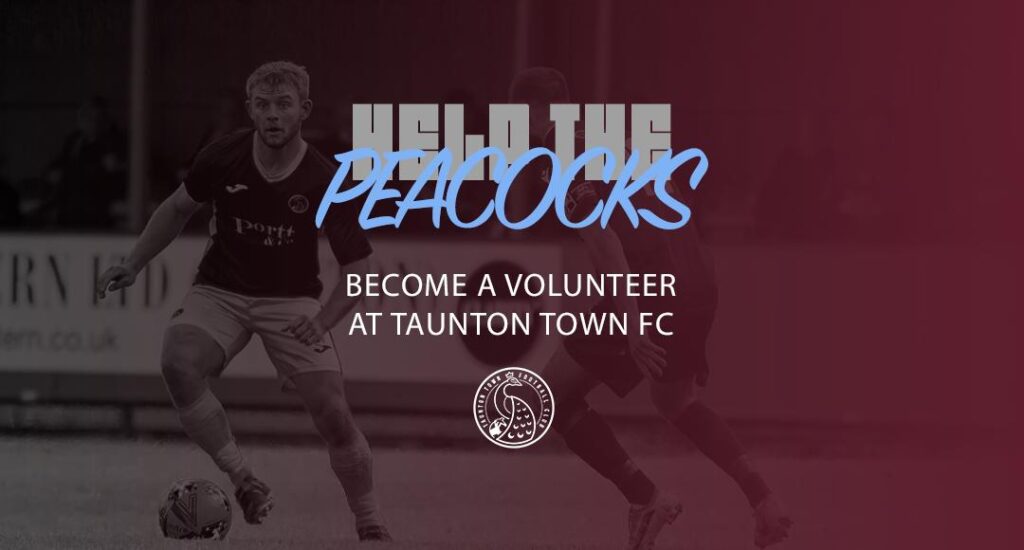 It is National Volunteer Week starting tomorrow (1st June) so there is no better time to find out from the local community who may be interested in becoming involved at the Cygnet Health Care Stadium as volunteers are essential for us to run successfully.
Taunton Town Football Club, one of the leading clubs in the West Country, are always looking for enthusiastic and reliable Volunteers for a variety of roles. Match days are always busy, and many roles need to be covered while on non-match days there are still many things going on to help continue building an infrastructure to meet our ambitions. We are planning to improve the Match Day Experience with more choice and that means more Volunteers will be needed. There is a chance these Voluntary roles may present the opportunity for advancement in the future as the club continues to expand and grow.
Rather than ask for specific roles to be filled, we would like to hear from anyone who feels they could add skills and/or experience to our expanding team. We rely on the valuable time, skills, and knowledge of volunteers to assist the club in a wide variety of ways whilst volunteering for the Club also provides positive, life-enhancing opportunities and benefits. Volunteers are a vital and valued part of every club at all levels, and we want to hear from people who feel they can contribute and make a difference at Taunton Town.
If you are interested, please email admin@tauntontown.com with information about your skills, experience, and availability.