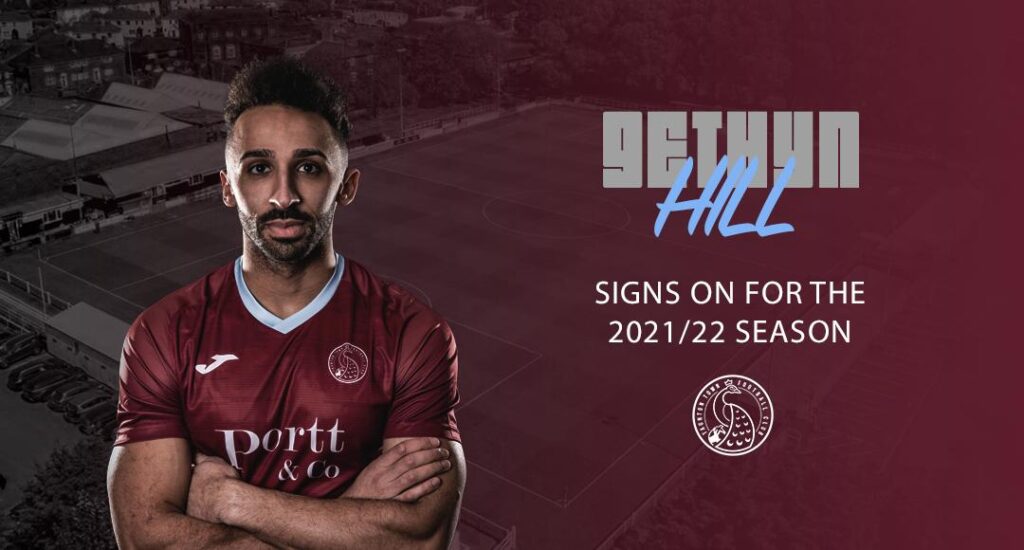 After the confirmation yesterday of top scorer Toby Holmes staying with Taunton, we are delighted to report that fellow striker Gethyn Hill will also be remaining with the Peacocks for 2021-22, his second season with the club after signing from Merthyr Town last summer.
Gethyn remarked:" It was an easy decision to stay at the club. We had a great start to last season before Covid shut us down and with this group of players I think we can go on to achieve a lot next season! I'm looking forward to playing my part and hope we can fulfil our potential and be up there challenging."
Before arriving at the Cygnet Health Care Stadium, the 26 year old forward had plenty of experience, being on youth forms at Cardiff City and also representing Wales at Under 19 level before going on to play for Cinderford Town. He then joined National League South Weston-super-Mare in 2016 where he was top scorer in 2017-18 before moving onto Merthyr.
Head of Football Rob Dray added:" Geth has been incredibly impressive since he came to us last season. His tireless work rate and technical ability show he is one of the top strikers in this division so it's great we extended his contract for another year."