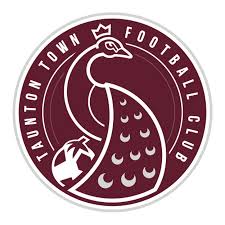 We would like to advise supporters of several updates about attending home games:
Unless advised otherwise, Season Ticket holders will no longer need to confirm their attendance with the club 48 hours prior to a home game.
Supporters now have their own designated 4G Wi-Fi access in and around the Cygnet Health Care Stadium. Peacocks' supporters are able to connect to TTFC-FANS on Wi-Fi devices by entering the Password: TTFC-FANS for Internet access whilst in the Stadium.
Covid-19 Guidelines 
In order to assist us in remaining compliant with UK Government and FA Covid-19 Guidance surrounding Social Distancing and prevention of the spread of infection, spectators at the Cygnet Health Care Stadium are reminded of the following:
Face masks or coverings must be worn when entering and whilst inside the Taunton Town FC Club Shop.
Footballs are NOT allowed to be brought into the stadium and the playing of football by spectators within the stadium is NOT permitted.
We appreciate your cooperation and continued support in helping us keep the Cygnet Health Care Stadium as safe as possible during these challenging times.