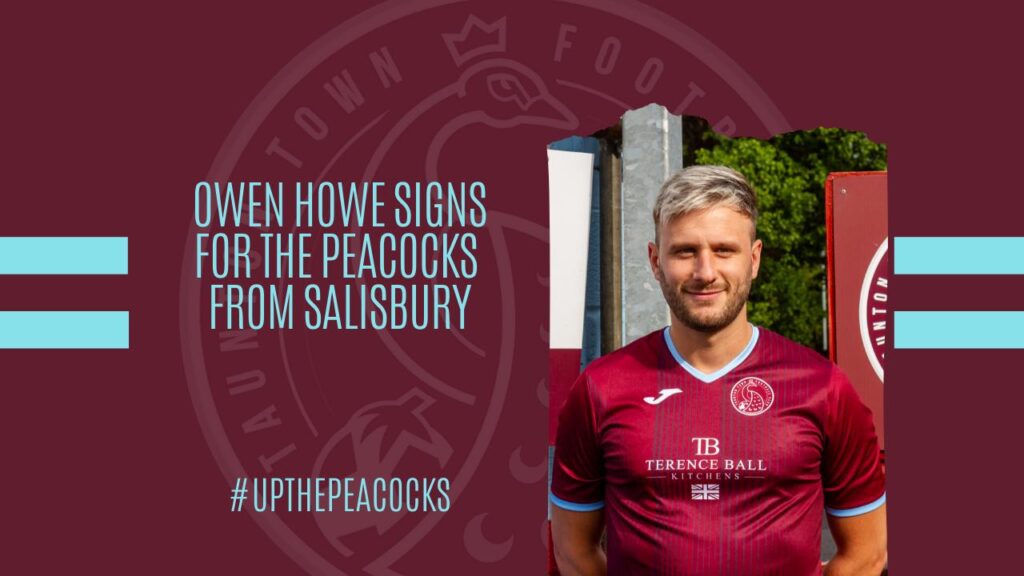 It's a double deal weekend at the Cygnet Health Care Stadium with the arrival of two more new recruits. Firstly we are very pleased to confirm the capture of striker Owen Howe from Salisbury.
The 25 year old came up through the youth system at Tiverton Town, making his first team debut at the age of 16 during the 2010/11 season. After a year at Bideford he rejoined the Yellows in 2014, going on to find the net 70 times from 142 appearances until signing for Salisbury in the autumn of 2017. He then switched to Bristol Manor Farm for 2018-19 and scored 29 goals before playing for both Weston-super-Mare and Salisbury again last season.
Howe commented:" Football is a funny game! I'm excited to be joining Taunton Town, over the years they have become a strong side at this level and are always around the play-offs but hopefully we can go one better this season and get promoted! I've worked with Drayer before and we've always had a good relationship so I'm looking forward to the new challenge."
Head of Football Rob Dray added:" I've known Owen since he was a young player and I was at Bideford with him. It's great to get him on the same side as us eventually, we needed another striker as we always play two up front. He fits the bill in terms of age, scoring ability and the fact he wanted to come and prove himself in several different ways."
Welcome to the club Owen!
Watch this space for news of our second new signing which will be online tomorrow!