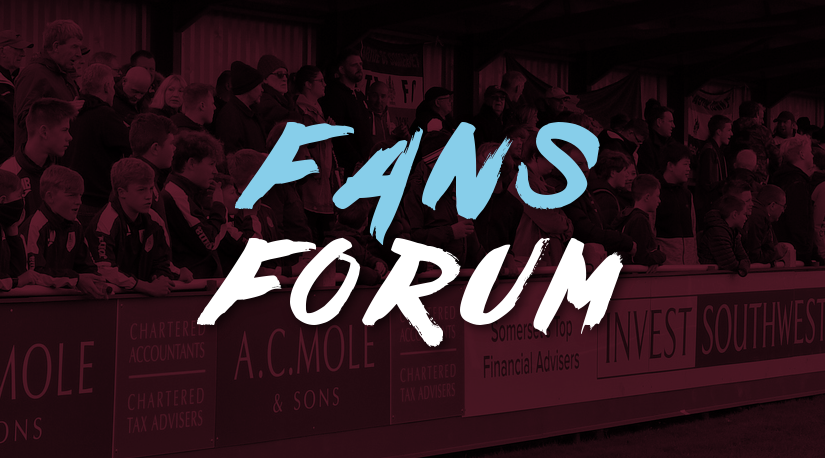 A Fans' Forum has been scheduled for 5.30pm on Saturday 23rd February, following our match with Farnborough at the Viridor Stadium.
The event will offer supporters the opportunity to ask questions on the future of the club to Head of Football Rob Dray, First Team Coach Matt Villis and Chairman Kevin Sturmey.
All supporters welcome.
#UpThePeacocks