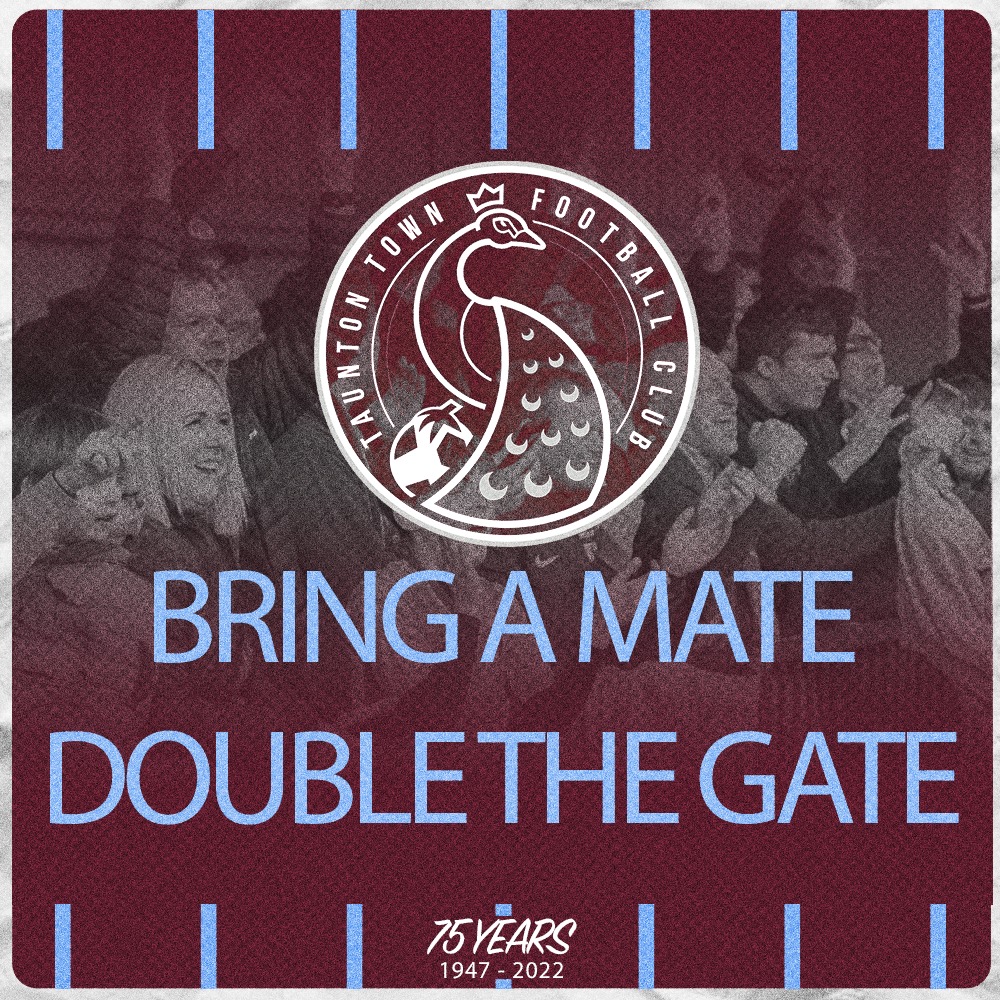 The annual Non-League Day this season is next Saturday (25th March) but because the Peacocks are away from home on that day, the club are participating a week earlier by offering an entry incentive at this weekend's home match against Hemel Hempstead Town subject to arriving at the Cygnet Health Care Stadium by 2.00pm.
Chairman Kevin Sturmey told us more:
"It's been a very tough baptism in the National League and we want to encourage as many people to keep supporting The Peacocks this season starting this Saturday. The wet weather and the cup runs have actually made life much harder than we have known before as the cup money realised does not compensate us enough for all the midweek trips including Dover away on a Tuesday night, this was rearranged as it clashed with our trip to MK Dons! We still have to go to Welling on a Tuesday night and Dartford on a Thursday night!
We desperately need more regular support and with only 3 home Saturday games since 3rd December we need to get our loyal fanbase back in to the Cygnet. The difference the fans make at home cannot be underestimated as you really are the 12th man. We always knew our incredible home record would come under a lot of pressure as the National League in general is full time football with budgets way beyond our level at present, but coming here should be difficult for every team and continual Tuesday nights has not helped our cause. So, we want to encourage all the people that supported us against Yeovil and MK Dons to come back regularly. We can't guarantee winning but we can guarantee a match day experience which is as good as anyone in this League and this will continually improve if we get the growth we need from more fans.
There are plenty of outlets to choose from pre-match with the excellent Club Shop open, a draught bar outside, can bar inside the clubhouse, a Burrito Bus selling Mexican food, a Burger Van with a wide choice of hot food available and also our resident Coffee Barrista selling a fantastic range of hot drinks along with a variety of snacks and lighter bites. There really is something for everyone and we are planning more options next season.
We also know how tight money is for many people but we need your support now until the rest of the season to make sure we finish where we know we should do. Non-League Football is a wonderful place to watch and be involved in and while Non-League Day is 25th March we are bringing The Peacocks Non-League Day forward a week to encourage as many fans as possible to support us and bring someone with you to obtain a big discount. To do this we are offering our very own "Bring a Mate Double the Gate" between 1 and 2pm on Saturday 18th March when we entertain Hemel Hempstead Town. After 2pm admission prices will revert back to normal. So, the cheapest admission price will be free between 1 and 2pm as follows;
2 Adults = 1 Adult Free
2 Concessions = 1 Concession Free
2 Juniors = 1 Junior Free
1 Adult & 1 Concession = 1 Concession Free
1 Adult & 1 Junior = 1 Junior Free
Under 14's can gain Free Entry to all matches when accompanied by an Adult.
Normal admission prices apply from 2pm which are Adults £12, Concessions £10, Juniors (15-18) £5.