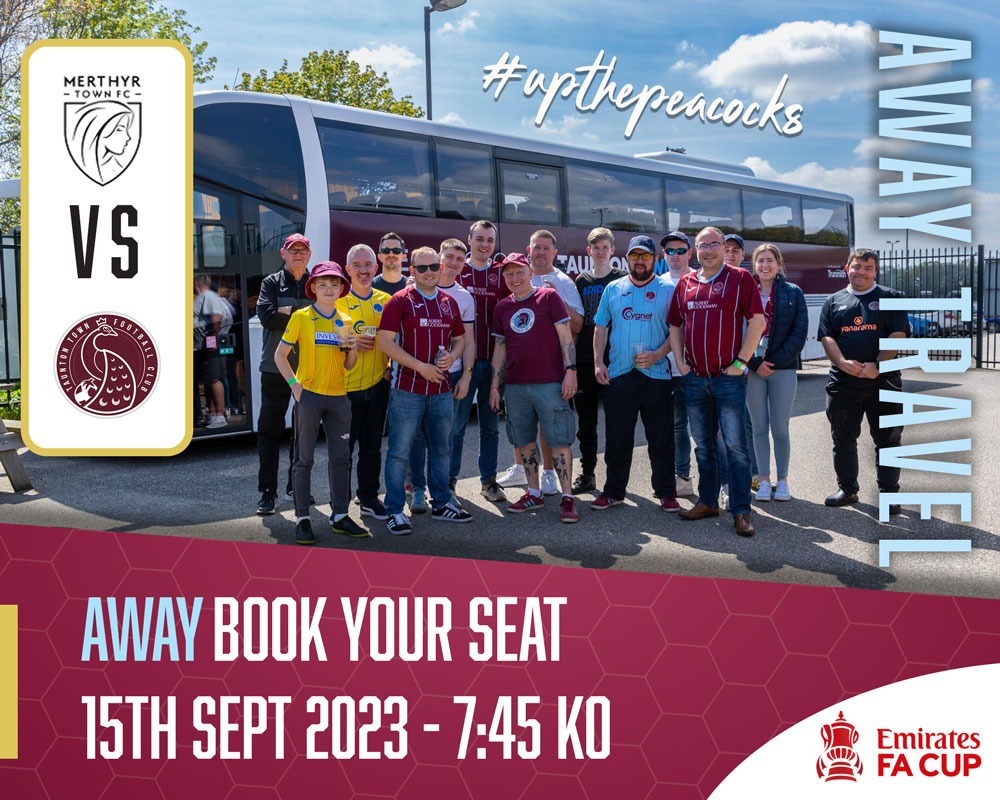 Independent coach travel is available for supporters who wish to attend the Peacocks' Emirates FA Cup tie at Merthyr Town next Friday (15th September), ko 7.45pm.
Thanks to the efforts of Andy Stark from the Taunton Town Away Travel Group, there are two options available depending upon the level of interest. It is therefore vital that if any fan wishes to book a seat on the coach they must email tauntontowntravelgroup@outlook.com as soon as possible.
A 32 seater coach is available at a cost of £27 per person subject to every seat being booked. If not all seats are booked, then the price will increase.
There is also the option of a 57 seater coach at a cost of £20 per person subject to it being sold out but again if not, then the price will increase. Please note a minimum of 40 people are required to make this travel cost effective at £25 per person.
Transport will depart from the club at 4.00pm on Friday and return from Merthyr at approximately 9.45pm upon completion of the game.
Numbers have to be advised to the coach company on Monday so please confirm your interest by then. Get emailing Peacocks!