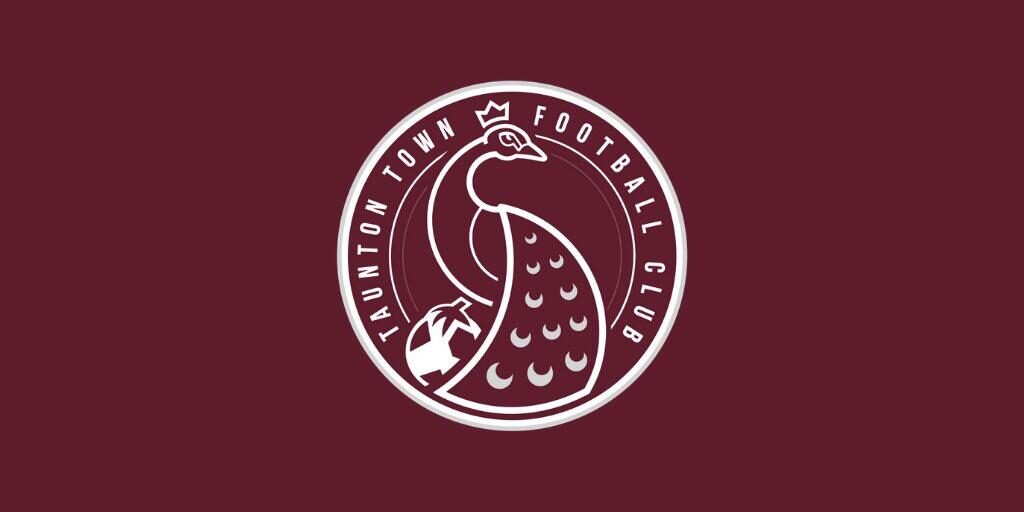 With Southern League football still on hold following the announcement made last week, tauntontown.com caught up with Club Chairman Kevin Sturmey who told us that the club had suggested a revised format for this season during the summer.
"I hope everyone continues to stay safe and well in what are still very difficult times", he said. "The recent proposal from the Southern League to pause the season was supported by us, along with over 83% of other Southern League clubs. Whatever anyone says or thinks we are still in the grip of a pandemic which will affect the rest of this season. In our opinion, to be able to play 32 matches to complete the current season is going to be hard even without any more lockdowns or periods of bad weather. We made a proposal to the League way back in August to split the South division in to an east and west format which I believe would have been achievable with may be a play-off situation mini league to provide promotion and relegation, but it was rejected, although now it seems like it could be an option. To play 20 games would have been a lot easier to manage, especially as we started on September 19 and have now only played six weeks of the season which is normally 38-40 weeks. We don't need Carol Vorderman to tell us how the figures will be difficult to achieve!"
There is also uncertainty regarding the form of further financial assistance. He continued:" While we all want to play football, if we start and stop again it will put a lot of clubs at further risk. The Trident Leagues also quite rightly want more information on the £14 million allocated for clubs at Steps 3-6 (non-elite football) as we are led to believe this will be in the form of loans and not grants. As a club we don't want to take on any more debt as the null and void season resulted in us losing £47000 in turnover (based year on year). We had to write off most of the bar stock we bought in good faith in readiness for Merthyr on 14th March (historically always a great and busy day with their fans and our fans creating a special atmosphere). We made a loss last year purely down to Covid and an acceptable figure in the grip of a pandemic, even with the generous grants we received, so this season we want to try to achieve a profit even if it's £1! Taking on further loans is not an option in our opinion as they will need to be paid back and having worked so hard for over 10 years to eradicate our debt we only want to consider grants now, not loans."
Trying to cram in a large swathe of fixtures in a relatively short time period does not sit easy with Kevin who said:" I fully understand why some clubs voted to re-start but in general I suspect those clubs are funded by someone's own money or other funding which is not sustainable and creates short term gain for medium to long term risk. We have built a sustainable club by hard work, getting our hands dirty, always pushing boundaries and everyone here doing a role to support our match day operations. Ultimately, all the backroom people are fans, and we share your frustrations; we care deeply about winning but we also care about a level playing field for success and personally I would have been uncomfortable playing if Weston and Yate could not play with fans. To me, the integrity of the competition is more important at the moment and to try to achieve something out of what is and never was going to be a normal season. If the tiers do not come down which I think is very unlikely in December, it could mean Weston and Yate playing 4-5 games a week which is not fair or democratic as it would make it very hard for them to reach the place in the league they might otherwise achieve. We must also never forget that players have full time jobs and that always has to come first, especially when so many people have lost and will lose their jobs."
Whatever the impact on football though, the country's health and livelihood take priority. "Football is very important to all of us, but the immediate health of our community and the nation is more important than any sport," he remarked. "Sadly over 3000 people died last week, when we started the season in September deaths were coming down and under 100 a day. Once we went back into lockdown it was going to be hard for us all, but the Scientists were right about a second wave. I don't think they have got all decisions right but, on the stats, they were right even though we still have to keep the economy ticking over."
There has been much debate regarding the restrictions on hospitality which would affect operations at the Cygnet Health Care Stadium. Kevin commented:" We were also very unlikely to be able to open the bar as you can only serve alcohol with a substantial meal and a scotch egg is not a substantial meal! It has to be a breakfast, lunch or dinner plated. The Catering Van could only serve as a takeaway and that would mean taking food or drink off the premises so into Wordsworth Drive!! Elite Sport in general provides all seater stadiums where the rules are different as you had to take food and drink back to your seat! There are different interpretations throughout the country, but the changes made on 1st December to come out of lockdown would not only affect our income on a match day but would have made the match day experience hard to manage. Can you imagine fans turning up early to be told no food and no drink so you can't have a leisurely pint which in turn would have caused issues as we could conceivably had 4-600 people turning up at 2.30-3pm, creating huge social distancing issues and also causing confrontation which our Volunteers would have had to deal with."
Despite such a challenging year, the chairman does see some encouragement for the future. He concluded:" The one big positive is the formation of the Trident League mentioned earlier which includes the Southern League, Isthmian League and Northern Premier League. This is 225 clubs all over the country at Steps 3 and 4 and every League has to be completed to allow for promotion and relegation so joining forces has created unity at the top. To make it clear, every league has to be completed to allow for promotion and relegation so if one league is not completed it would mean another wasted season regardless of where a club finish. This is why I assume 77% of clubs voted to pause the season as can you imagine getting to May and being in a promotion place, only to be told you cannot go up! The clubs have been consulted which is a very positive step forward as we have to have a voice because we are the ones who, day in day out, run clubs. It has been a very difficult time for many people but what we have to look at now is normality in the new world. This is not going to be overnight but hopefully we can have a 20/21 season in whatever format it takes but if it does not happen, then 21/22 has to be a new era for Non-league football where we all try to work together to make Non-League sustainable with the safety net of the billions of pounds at the top of the pyramid.
I hope that adds a bit more information as it is frustrating for everyone. As I have already said, we are still in a pandemic but there is light at the end of the tunnel which will get brighter as we move further in to 2021.
Take care, stay safe and 2021 has to be a better year for everyone."