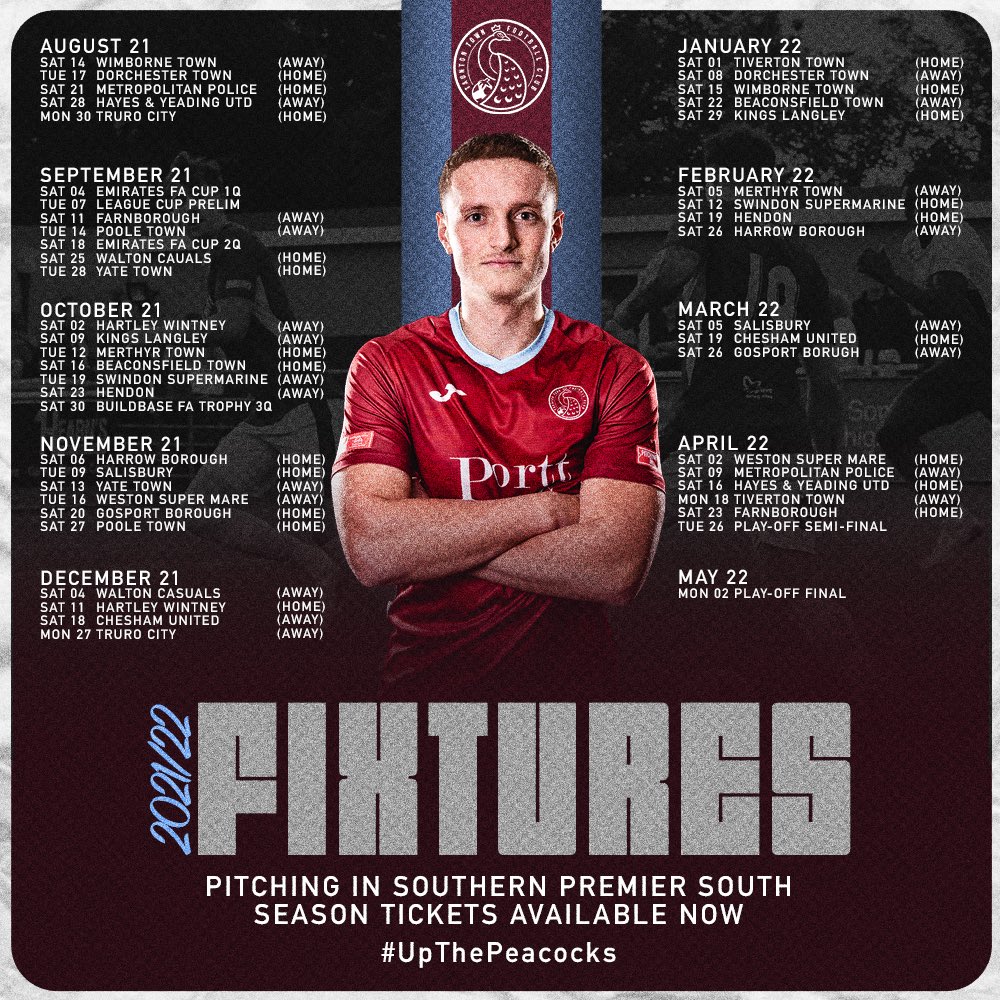 The Peacocks are on the road for their opening game in the Southern Premier South for 2021-22 following the release of the fixture schedule earlier today.
We will travel to Wimborne Town on Saturday 14th August to become the first League opposition for the Magpies at their brand new New Cuthbury home, the fifth time in the last six seasons that the Peacocks have been given an away game to start the campaign. Home games then follow at the Cygnet Health Care Stadium against Dorchester Town on 17th August and Metropolitan Police on 21st August. The Christmas period sees us travel to Truro City on 27th December before hosting Tiverton Town on New Year's Day with the reverse fixture at Ladysmead being on Easter Bank Holiday Monday, five days before the season ends with a home game against Farnborough.
The full list will be added to the Fixtures section very soon.