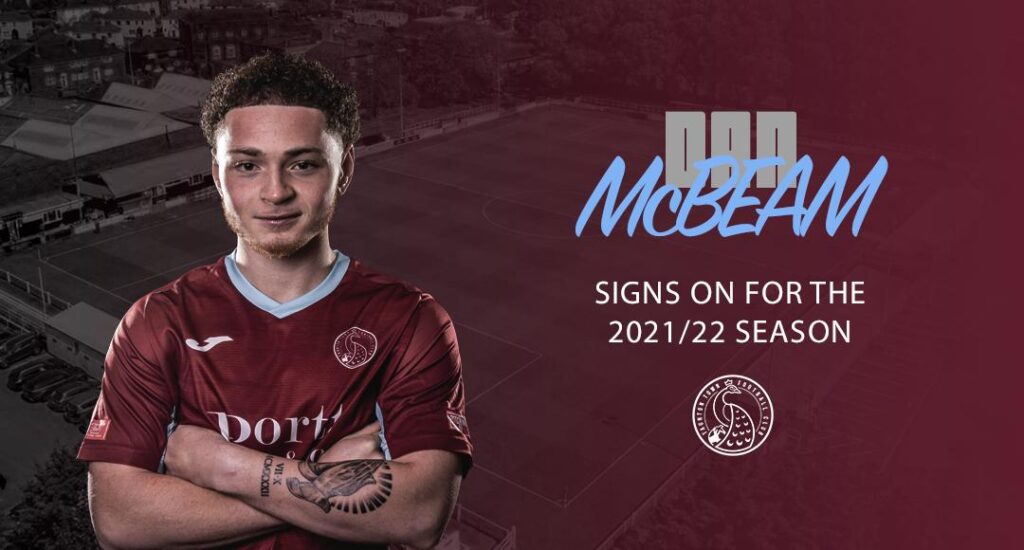 Next up for the Peacocks' squad for 2021/22 is young midfielder Dan McBeam who we are delighted to confirm has agreed to stay at the Cygnet Health Care Stadium.
Dan told tauntontown.com:" I'm grateful and humbled to be a part of the team for next season. Hopefully we can achieve something big this year and I can contribute as much as I can with goals and assists to help the team 👍"
The 20 year old signed for the club before the start of last season after appearing in two friendly games. He has previously been with Reading at U18 level before signing a pro contract at Barnsley in November 2018. After leaving the Yorkshire club in the summer of 2019 he then linked up with Mangotsfield United.
Head of Football Rob Dray remarked:" I'm pleased that Dan has signed for another season. He has a lot of potential and getting a full season under his belt here will help him progress into a key player."