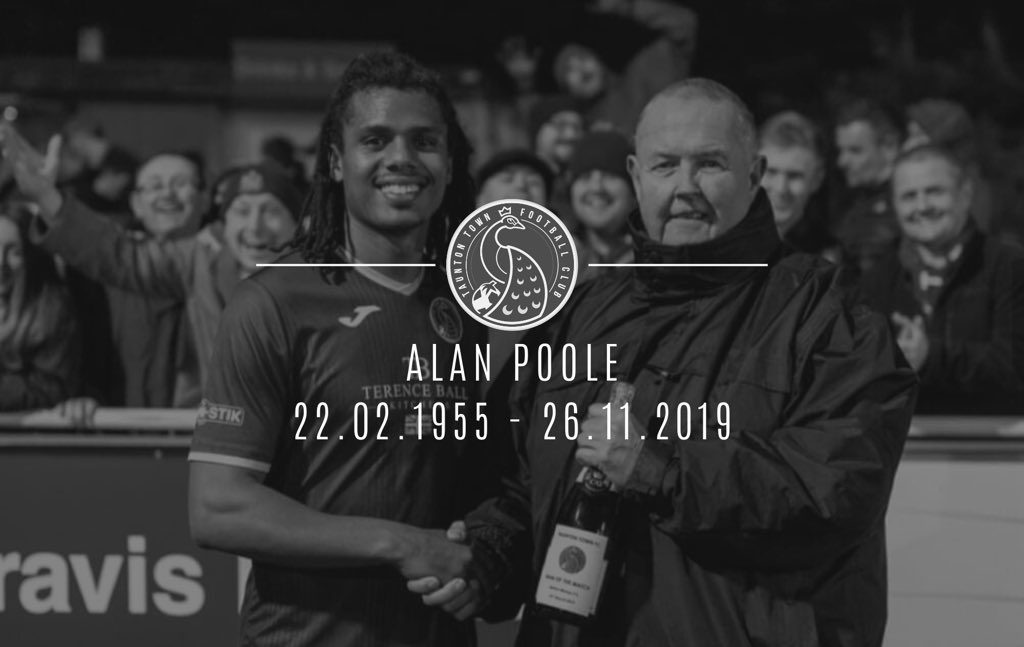 The club are deeply saddened to report the passing of long-term supporter Alan Poole. As well as being a loyal Peacocks fan for many years both home and away, Alan, or Natch as he was also known, was also a generous sponsor of the club, providing the champagne for the Man of the Match awards for a good number of years. We would like to pass on our condolences to Alan's family and friends.
Our Match Day Co-Ordinator and Away Travel Manager Rob Wenham has paid this tribute to Alan who will be greatly missed at the Cygnet Health Care Stadium:
"Alan was one of the most lovable characters and well-loved guys anyone could wish to meet. No matter where you were from, how old you were or even if you were at your first Taunton game, Natch would make everyone feel welcome from the moment you met him. He was one of the most loyal and generous supporters, the type any football club would envy. Present at home and away fixtures year upon year while his personal sponsorship of the Peacocks' Man of the Match award for a very long time demonstrated just what our club meant to him.
A heart of gold and never ending supply of corny jokes, he will be sorely missed and forever remembered with great fondness. RIP Alan – Up The Peacocks."